Please join us for an interactive, one-hour webinar as two of our laboratory leaders, Betsy Sears and Dr. Jim Palmier, discuss current laboratory test interpretations, new tests on the horizon and how predictive modeling tools like Risk IQ are helping underwriters make more precise decisions.
Trend 1: Companies using  predictive modeling (Risk IQ) to more precisely and fairly underwrite applicants
Trend 2: More effectively detecting diabetics and pre-diabetics
Trend 3: Catching chronic disease states
Trend 4: Drugs of Abuse panels that help identify drug abuse in the insurance population
Trend 5: Using analytics to detect irregularities in the underwriting process
Trend 6: Using data to accurately assess an applicant's past medical history: QuestCheck
Betsy Sears, Executive Vice President, Laboratory Strategy and Sales, will discuss recent upgrades to the standard life insurance testing profile and share how one company is using this data to improve mortality.
Next, Dr. Palmier, Vice President and Medical Director, will discuss some of the biggest concerns facing our industry, including medical non-disclosure, applicant fraud, and how insurers are using new tools to protect their bottom line.
Details
Date: Tuesday, August 9, 2016
Time: 1:00 PM CST
Who should attend: Underwriters, reinsurers, actuaries

Betsy Sears
Executive Vice President, Laboratory Strategy and Sales
Betsy has almost 30 years of experience in the insurance laboratory environment. She works closely with ExamOne's laboratory operations, research and development, and medical and sales staff on client end-to-end strategic solutions, and supports insurance customers through a variety of presentations on laboratory, medical and risk assessment topics.
Prior to joining ExamOne, Betsy served as Vice President and Laboratory Director of Osborn Laboratories for 14 years. She also has over 11 years of experience in clinical and hospital laboratory settings in New York City and Chicago, specializing in microbiology.
Betsy earned her B.S. degree in Medical Technology from the University of Missouri – Kansas City and her Master's degree in Business Management from Baker University.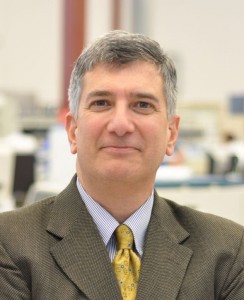 Jim Palmier, MD, MPH, MBA, CEBS
Vice President and Medical Director
Dr. Jim Palmier's career path has taken him from being a practicing clinician to a managing physician, and ultimately to a senior executive in the corporate healthcare space. He practiced Emergency Medicine at the Medical Center of Delaware, and did his fellowship in Occupational Medicine at Johns Hopkins School of Hygiene and Public Health.
His first major foray into corporate medicine was in the early 1990s at Mobil (now ExxonMobil), where he oversaw numerous medical clinics at the refinery and chemical plants near Beaumont, Texas. As Medical Director for ExamOne, Dr. Palmier oversees medical affairs, laboratory testing, research and development, and paramedical services. His focus on informatics and data-driven insights help the company to continue to create innovative solutions that solve real-world problems and drive shareholder value.
Dr. Palmier obtained a Master's degree in Business Administration from the Wharton School of the University of Pennsylvania and a Master of Public Health (MPH) at the Johns Hopkins University School of Hygiene and Public Health, and earned his Doctor of Medicine from the State University of New York – Upstate Medical Center. He is residency-trained and board-certified by the American Boards of Emergency and Preventive Medicine.