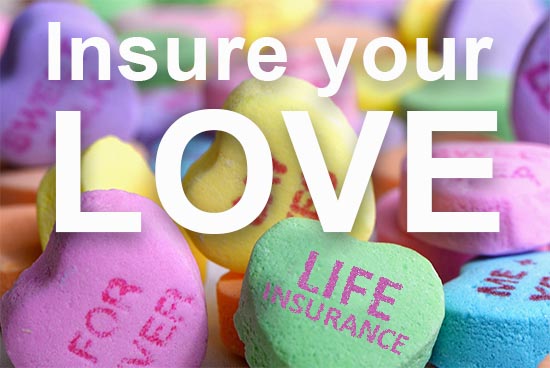 After almost a full year of living during a pandemic, this year's Valentine's Day with its sentiments of love can be a positive event that many may need. A new study by Life Happens shows that Americans enter 2021 with a new outlook on life, love and life insurance. February and Valentine's Day are a perfect time to remind clients to protect loved ones through proper life insurance planning.
It's time to talk about life insurance
Life insurance is a very emotional decision that families need to talk about. Life Happens Life New Appreciations study found that over half (55%) of Americans said this past year was the first time they spoke with a loved one about life insurance. You can help your clients start these conversations with educational content provided by Life Happens, a non-profit organization dedicated to helping educate consumers about the importance of life insurance.
Sharing this content with your clients in addition to your regular communication efforts can help you connect with them. By you starting the conversation about life insurance it can help give them the confidence to talk about it with their loved ones.
"Valentine's Day is perfect to open up discussions about life insurance. Some people might think this seems like a strange gift, but if a family member is no longer here, and there are no money or assets coming in, then there is no greater gift than the gift of life insurance." – Marv Feldman, CEO Emeritus of Life Happens
Remind clients that it is a good time to review coverage
The National Association of Insurance Commissioners (NAIC) suggests that consumers regularly consider a life insurance policy review to determine if the coverage in their policy is still appropriate for their situations. Industry research shows that there are 30 million uninsured households in our country — families that need insurance but don't have it. Research also shows there are another 30 million households that are underinsured, that have insurance but not at the level to appropriately protect their families.
Recently, LIMRA and LOMA, partnered with six other associations — the American Council of Life Insurers, Life Happens, Finseca, NAIFA, NAILBA, and MDRT — to launch the Help Protect Our Families campaign, an effort to raise industry awareness about the life insurance coverage gap that exists in the U.S. and provide resources that will help more Americans receive the financial protection they need.
Help your clients review their needs. A quick email or call to check in on their family, health, marital and housing status can help start a life insurance policy change conversation.
Have clients review their beneficiaries
Encourage your clients to review their life insurance beneficiaries and communicate this gift of love to them. A survey by the National Association of Insurance Commissioners (NAIC) found that millions of dollars in life insurance benefits go unclaimed because beneficiaries are unaware of the coverage or don't have basic information about the policies.
Clients need to let their chosen beneficiaries know of the policy, how much it's for, and where they can find the details in the event of the client's death. You can also use this time to also make sure all the beneficiary's information is accurate and up-to-date.
Consumers are expected to spend $165 on Valentine's Day. But they could add life insurance for as little as $13 a month, according to Life Happens.
A life insurance policy is often referred to as a gift of love, so during the Valentine season, it makes sense to encourage prospects and clients to show their love with the protection of life insurance. Protecting their future lasts much longer than chocolate or flowers.