Our industry is built on relationships. The relationships that carriers, agents, and brokers have with their clients, and the relationships between vendors and partners like us. For our part, we are committed to bringing the most value that we can to these relationships. From our sales representatives in the field to the operational teams in our offices, we build our days around helping our clients work more effectively and providing the best possible experience for applicants. To highlight our dedication, we are going to take a peek into the "day in the life" of our team and how they are committed to putting clients and applicants first.
-Brittany Smith, Sr. Sales Representative in Las Vegas, NV – Brittany.L.Smith@ExamOne.com
Summer road trip fun fact: It's Las Vegas, enough said.
Follow Brittany on LinkedIn:


Please join us on a summer road trip as we visit our employees who are committed to our clients and applicants across the country.

First stop: Travis Vang, Sr. Sales Representative in San Jose, CA – Travis.M.Vang@ExamOne.com
Summer road trip fun fact: San Jose was founded in 1777 and before Sacramento, it was the state's capital.
Committed to clear communication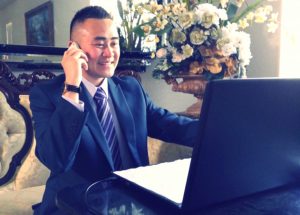 I have been a part of the ExamOne family since 2013 and I see my main role as a liaison between agents and examiners. The most enjoyable part of my job is being able to interact with agents and listen to their needs on how I can help them grow their business. It is also important to stay transparent with the examiners and the ExamOne office I work with, so we are all on the same page. When my office schedules a medical exam, I like to make sure that I communicate to our examiners to complete each case with the same level of service and dedication. If our examiner goes out to complete an exam for a $100,000 policy and then follows up with an exam for a $1,000,000 policy, they understand the importance that each case should be treated with top priority, regardless of the amount of insurance.
"I try to ensure that our examiners treat every exam with equal importance and I communicate this to my clients as well." –Travis

Life insurance agents have an important duty, and that is to help and protect families by trying to ease the burden of losing someone close to them. It is my job to help them in this process. If our service is courteous and quick, and our communication is clear, then everyone benefits from our process.
Follow Travis on LinkedIn: 

Welcome to Texas! Charlotte Wallace in Austin, TX – Charlotte.L.Wallace@ExamOne.com
Summer road trip fun fact: Austin is the only city in the world known to still operate a system of Moonlight towers, lighting structures from the 19th century.
Committed to serving others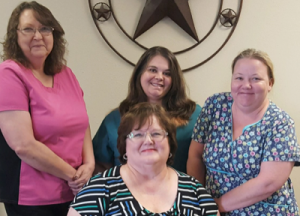 As a Branch Manager my job is to serve. I have to look at all aspects. The office staff and the challenges we face, the calls coming in and agents with questions or checking up on progress of clients. Sometimes I tell folks that "I am wadin' in the weeds looking for those squiggle things." A typical time that I start my day is 6:45 a.m., because there are things to be done. Right away I respond to agents, or follow up with examiner questions. I check in with customer service representatives in charge of exam completions. We hold meetings where I get a chance to listen to my staff's concerns and counsel them and put a smile back on their face. After grabbing myself a soda I pour it into my motivational cup reminding me "today I will make magic happen."
"Before ending my day, I make sure that I am thankful for my life that allows me to have a right heart, a right mind, and a right spirit to make it through my day tomorrow." – Charlotte
As a branch manager it is my job to serve. It is also my calling because I believe that to be a good leader I must first be a good servant.
Follow Charlotte on LinkedIn:

Make sure to visit our blog frequently this summer to meet more employees committed to you across the country.