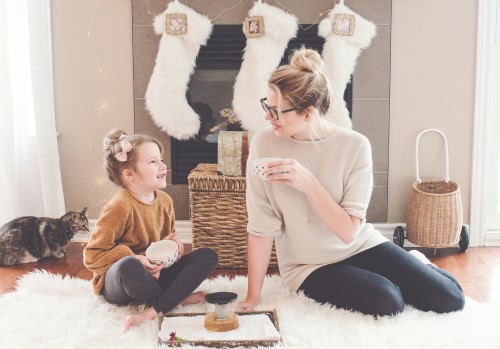 As you check things off your list this holiday season and kick off the new year, take some time to consider your family's long-term financial security.
You may not be able to put a bow on peace of mind, but life insurance may be the perfect gift for your loved ones as we start a new year.
Life comes with many expenses, which can be especially obvious during this time of year. Life insurance is the best way to ensure your loved ones have a safety net to manage their expenses should something happen to you and your income.
5 reasons to consider life insurance
It's timeless: Unlike every other present you've given or received, some life insurance continues to grow in value over time. As nontraditional as a gift like this may seem, the investment you make in your family will continue for generations.
It's affordable: According to LIFE Happens, 81% of individuals say they haven't purchased life insurance because it is too expensive. Consumers often don't realize how affordable policies can be. The 2021 Barometer Study revealed most people overestimate the true cost of life insurance by 3x or more.
It's practical: No matter where a person is in life, this growing base of insurance can always benefit. There are policies that also provide "living benefits" to help supplement retirement income, pay for long-term care expenses, or protect your business.
It's easy: Life insurance companies have taken steps to expedite the process, allowing applicants to complete the process online and from the comfort of their homes—including the paramedical exam.
It's a relief: Whether you have a family you provide for today, plan for future families, or have business partners to protect, you can rest easy knowing that you've offered an incredible gift for anyone who depends on you.
The holidays and new year can be hectic, but ExamOne is committed to making the life insurance application process as simple as possible. Our dedicated applicant website explains the paramedical process in detail and answers any questions you may have.
One of the additional no-cost benefits for life insurance applicants is getting a copy of their laboratory results. This secure, comprehensive, and easy-to-understand Inside Look® report from ExamOne helps you become more aware of your health and can help you adopt a healthier lifestyle.
When considering purchasing life insurance, there is no need to go to the mall. Just make sure to do your research on this important financial decision. The nonprofit educational organization Life Happens provides tips to choose the right insurance provider and agent.