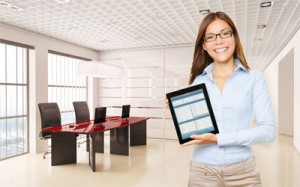 Last year a great amount of effort was spent by our Quality department attempting to improve the quality of services performed by our paramedical network. This inward look resulted in improved data analytics, cleaner reporting and more timely communication to the field.
We are not only looking inward, but also forward. Technological improvements are driving our business forward at a rapid pace. Very soon a portion of our paramedical collection network will employ the use of an Apple iPad loaded with an application developed and branded for in-house called Examiner App. The first phase of this app will be used to collect applicant information at the time of the exam (including vitals and health history questions) into an electronic version of our paper labslip.
Benefits
ExamOne's quality department has many processes in place to review data collected by the examiner on the paper labslip. As one might expect, the electronic mobile collection will significantly drive down labslip errors. On the occasion an error does occur, we will have clear insight into which ExamOne examiner was responsible for the collection, thus ensuring timely and accurate feedback toward improvement efforts.
The benefits of the mobile labslip collection initiative are extensive and far-reaching. Participating insurance clients will receive a clean, easy to interpret labslip generated from the mobile collection of data.
The app will benefit the examiner by reminding them of any required information they may have missed; essentially helping them provide the highest quality data collection in the field.
The electronic file coming from the iPad will be delivered securely to the home office, allowing us to collect and review the data provided on the labslip more quickly and more efficiently.
These are exciting times! The ability to guide an examiner through a collection process while setting them up for success is an essential part of improving our overall paramedical quality. The fact that we can achieve that and at the same time provide our insurance clients with a better collection of labslip data is a win for us all.