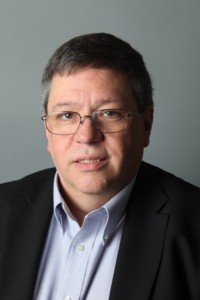 ExamOne is committed to our clients and their business, and we are constantly working to ensure their success. Rick Kingcade, Vice President, Business Development and Strategic Services, and his teams take that commitment to heart.
"I'm committed to ensuring ExamOne leads the industry with resources and solutions that provide the highest level of security and protection for our clients and their applicants," said Rick.
As part of our commitment – protecting clients, their data, specimens and their business needs – ExamOne opened a second laboratory facility in 2013 in St. Louis, Missouri . By operating facilities in different metropolitan areas, we fill a key industry need for our clients' business continuity plans. We are proud to be the only life insurance laboratory offering this level of protection for our clients.
Check out our YouTube video for a virtual tour of our laboratory in Lenexa, Kansas.