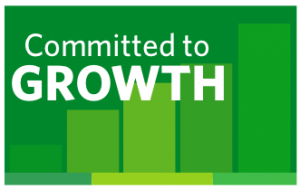 One of our goals as an organization is to facilitate transparent, meaningful dialogue with leaders in the insurance industry. This year, we had the privilege of meeting with dozens of insurance companies, direct marketers and distribution executives and made an effort to record and catalogue the common themes inherent in our discussions. Recently our team sat down to revisit some of these conversations and compiled the top challenges and opportunities keeping you awake at night.
Many of the conversations began with questions like these:
What do you think are the top three opportunities for our industry?
What are the top three challenges for your company this year?
The below list that emerged from these discussions can ignite further conversations with you and some of your colleagues regarding our industry's future. Additionally, we hope some of these points will spark ideas on how to start to transform theses challenges into opportunities.
Challenges:
Aging industry: Our industry is seeing the population of producers and underwriters aging, thus more are retiring leaving vacancies that often go unfilled. In fact, 40% of the employees in the insurance industry are said to retire in the next 10 years.[i] As positions open up, they present another challenge to companies because they are becoming difficult to fill. In an article published by insurancenewsnet.com, 80% of insurance employers told researchers that they are having difficulty finding qualified talent to fill many open positions. It's time to start thinking about how we can recruit qualified and ambitious talent to fill these roles and how we can advertise these jobs to those individuals. The opportunity is there, we need to find it.
Complicated products: The term "life insurance" can be scary for some and may even create a negative perception. Some consumers may believe applying for life insurance is a long, drawn out process and it will take too much of their time to apply, while others have a misconception of the cost. According to a recent LIMRA study, 80% of consumers misjudged the cost of life insurance.[ii] Others may say they don't trust financial advisors to help them make this decision and that there are too many options to consider – causing confusion and mistrust.  While there are several options available, we as experts need to change the way we present the information to them.
Reaching the middle market: There is a gap in reaching our middle market. Why is that? Some believe our industry does not have enough producers/distribution reaching out to this segment. Or if they are, discussions are centered on other financial products rather than life insurance. Additionally, the industry has seen a shift to financial planners versus career agents, many of whom don't want to sell life insurance. Life insurance is what will protect a person's family and loved ones in the event of their unexpected death. It is an inexpensive investment that will provide immediate and long-term comfort to a family. Life insurance should be a part of every financial conversation.
Opportunities:
Leverage Technology: Utilizing advanced technology such as ScriptCheck® and QuestCheck® can help underwriters during the application process. The data pulled through each of these interfaces help underwriters by triaging cases to determine the amount of requirements needed, reducing cycle time, and providing a more complete applicant data profile. As a result, underwriters can feel confident in the policy decisions they are making for their applicants and turnaround time is faster.
Using predictive analytics/big data: Predictive analytics naturally lends itself to a number of key applications within the life insurance application and underwriting process.  Examiner quality monitoring systems are now actively highlighting cases of improper exam conduct, whether motivated by fraud or simple shirking.  In underwriting, multivariate mortality models allow instantaneous, precise stratification of applicant risk at an individual level – including cases which would otherwise be seriously mispriced.  Finally, new data sources such as prescription and clinical testing histories enable us to construct fully integrated assessments of applicant risk.
Streamlining processes: Our world is built upon ease and convenience of one-stop shops. Our supply chain model has tried to bring some of that consumer-centric thinking to the underwriter's desk. We have packaged many of those products into our online ordering on ExamOne.com. By streamlining the life insurance process, it can reduce cycle time for insurers and create a better applicant experience.
However, we know that there is no way to anticipate all our client's needs in our standard systems and processes. That is why we have always worked together with clients as partners to solve unique issues and design specific solutions.
We are committed to the open dialogue we have with our clients and the important discussions that follow. Working together, we will address the industry's growth challenges and help protect more families. Do you have other challenges and opportunities you'd like to see us discuss in future blog posts? If so, please email me at John.J.Reynolds@ExamOne.com.
[i] http://insurancenewsnet.com/oarticle/2015/04/30/insurance-sales-jobs-difficult-to-fill-a-617380.html
[ii]http://www.limra.com/Posts/PR/News_Releases/2015_Insurance_Barometer_Study_Finds_Americans_Continue_to_Overestimate__Cost_of_Life_Insurance.aspx