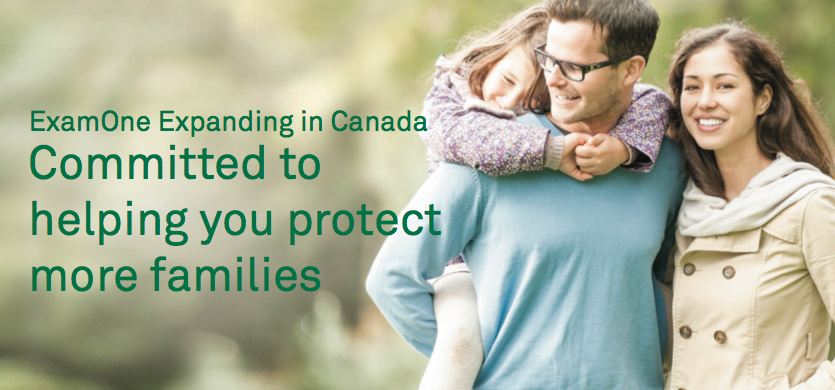 The Canadian Life and Health Insurance Association (CLHIA) recently reported that in 2016, average life insurance protection owned by Canadians surpassed $400,000 per insured household, driven by a 5.2% year-over-year increase in individual life insurance owned. ExamOne is proud to support this growing market with the recent acquisition of Watermark Insurance Services, Inc. and BW Underwriting Services Inc. in Canada.
The combination of two leading companies results in expanded reach and product offerings throughout Canada. Helping our clients protect more families with life insurance is the goal in all of the markets ExamOne serves.
We have our clients covered in Canada:
2 North American laboratories and 14 regional offices
Expansive mobile examiner coverage
Convenient in-centre locations
Call centres in Montreal and Toronto
Multi-lingual website, applicant preparation materials and innovative applicant online laboratory results
Expanded product offering with automated and outsourced underwriting services, Motor Vehicle Reports and Attending Physician Statements
Dedicated staff ensuring fast turnaround times, accurate test results and regulatory compliance
In addition, our staff in Canada has always been committed to superior service and several employees were recognized for this dedication at our annual convention.
Learn more about our commitment to Canada at ExamOne.ca.