Last year, we kicked off our "How we can help" campaign, highlighting the personalized solutions we offer our brokerage and distribution clients. This year, we want to dive even deeper into our Superior Solutions model by providing handy tips and information for case managers.
This new series, "1-Minute Broker Tips", offers quick tidbits of advice to assist brokerages improve applicant experience and increase placement rates. And to show how we can help you be your best, we've sought out one of our best to guide you through the process.
Morgan Van Lare, Business Development Executive, joins us over the next few weeks to talk about our commitment to becoming an extension of your team and working together to help you place more business.
---
PART 3: Tips on images, paperwork and medical records
Does ExamOne offer a delivery of exam images straight to the carrier? What's the back-end paperwork process?
Yes, we do. Depending on your preferred workflow, ExamOne offers several different options for back-end process.
Once an exam has been completed and we receive the paperwork, as part of our ExamOne Superior Solutions process, all paperwork is reviewed for quality to ensure that by the time it gets to you, everything is in good order.
If you utilize ExamOne Imaging or Paperclip, you have the option to download the completed and quality-controlled exam paperwork into your imaging system to send to the carrier – saving you an extra step in the process.
 1-Minute Tip:
Utilize straight-through-to-carrier process* along with electronic Part 2 and electronic laboratory slips to save time.  Please don't hesitate to ask us how each of these options might be a good fit for your business. (*Contact your ExamOne representative to see what carriers offer the imaging process.)
 Does ExamOne offer any alternatives for ordering health data or Medical Records?
If you find that you're doing business on a more informal basis, check into using our real-time data solutions – ExamOne Risk Identifier for prescription history and clinical data, and ScriptCheck® for prescription history. These in-house, pre-underwriting tools will help with non-disclosures – intentional and non-intentional. Plus, it'll save you time in identifying where to place the case.
While these data solutions may not always replace the need for medical records, it will help to identify cases that need more risk management resources – directly impacting the gathering of requirements and accelerating (significantly!) the underwriting process.
 1-Minute Tip:
To learn more about these solutions, check out these blog posts regarding Risk Identifier and Script Check. Our team would be happy to give you a demo of these tools in action.
---
PART 2: Tips on online lab results, ordering and scheduling
Morgan, explain how applicants can obtain their laboratory results online via Inside Look with ExamOne.
Many insurance carriers subscribe to our exclusive product called Inside Look Online. This valuable service allows for easy online access to laboratory results, helping applicants to stay informed about their health.
During the exam process, the examiner is instructed to provide the applicant with a brochure. This brochure contains the instructions on how to obtain their laboratory results on our website, as well as the corresponding barcode.
When you include your applicant's email in the exam order, the applicant will also be notified by email and instructed on how to access their laboratory results.  These laboratory results belong to the applicant and will require specific instructions on how to access the results, but in some cases and if agreed to, applicants might be willing to share the laboratory results with you and the agent.
If you're not sure which companies participate in Inside Look Online, reach out to our team for an informative guide and instructions for both you and the applicant.
 1-Minute Tip
Watch Inside Look video and share it with your agents and applicants.
What are some best practices for ordering and scheduling an exam?
Generally speaking, best practices for ordering and scheduling exams will start with the agent and their client. When you are ready to order the exam requirements, follow these guidelines:
Recommend our applicant-dedicated website –MyExamOne.com – which includes instructions on how to prepare for the exam process
Place the order online (system-to-system or directly on website) and be sure to include the applicant's email address

ExamOne will send applicant appointment reminders
We also use applicant's email to send information on how to access Online Laboratory Results and post-exam survey feedback (optional)

Use the ScheduleNow™ tool

Ask your agents for 3 available dates/times (including weekend, evening and morning availability) prior to ordering the exam
Select an exam time based on your applicant's preferred address from the ScheduleNow real-time appointment calendar

Or use applicant self-scheduling

If you are not provided with a day and time, engage the applicant with online exam self-scheduling through ScheduleNow. Provide us with the applicant's email address when you place the order and we'll send an email to the applicant with instructions on how to schedule their own appointment and prepare for the exam.
Please connect with your Sales Representative or Account Representative to activate the applicant self-scheduling option
 1-Minute Tip: 
If you have any rush requests, we always recommend contacting your dedicated Account Representative to assist once the order has been placed. Often, we're able to accommodate rush requests as long as we know in advance the requested date and time, required services and location/address info. For best results, it helps to ensure that the order is already in our system.
---
Part 1: Tips on utilizing your dedicated support team
Morgan, how does ExamOne's Superior Solutions help support and grow brokerage business?
Our ExamOne Brokerage team is aligned at the IMO/Marketing level – as well as regionally – to support our local markets and sales representatives across the country. The team is composed of 5 National Account Executives, each bringing a wealth of knowledge, background and expertise. All of us work together to provide strategy, solutions and alignment within the respective channels that we serve.
Our ExamOne Superior Solutions service model has been very successful with brokerages. The foundation of this service model is the dedicated Account Representative – a single point of contact, providing customer service and case management support no matter where the exam is ordered.
1-Minute Tip:
Get to know your team because we've got you covered on all levels. When you partner with ExamOne, you can rely on our team of experts to give you peace of mind:
Account Executive: oversees ALL ExamOne products and pricing – as needed – for parameds, APS, data products, customized workflows and service models, and integrations
Regional Account Manager: resource for implementation, reporting, onboarding, product setup and communications
Customer Service Supervisor, Team Lead and most importantly – the Account Representative: your dedicated point of contact for all paramedical exams and nationwide case management support.
Did you forget your Account Representative's name? No problem – Contact our team and we'll send you their contact card.
How do you make it easy for brokerage case managers to order exams?
Depending on your existing process, our team develops workflow options designed to cater to your agency's specific needs. ExamOne is fully integrated with many of the larger agency management systems – and we make it easy to integrate with home-grown systems, too.
Our user-friendly website provides a simplified and easy- to-use process for:
-Ordering exams
-Scheduling and confirming appointments
-Diagnosing requirements
-Status updates and email notifications
-Obtaining paperwork in good order
-Convenient options to contact us
1-Minute Tip:
Ask for personalization. If there is a specific capability or agency setup you're looking for, please don't hesitate to ask!  We can securely set up your case management team to order exams, view status and receive notifications on behalf of other case managers in your organization. You'll have a Professional Services team available at your fingertips – helping to drive a unique experience and leverage organizational expertise.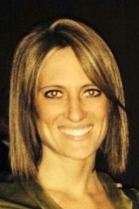 Morgan Van Lare, ExamOne Business Development Executive
Connect with Morgan and look out for more tips in her "1-Minute Tips" series.