Collecting and delivering vital consumer data to our clients
Our traditional call center model has evolved into an innovative and multi-channeled answer to clients' data needs. From gathering an individual's historical information over the phone, online or in-person to delivering the data into underwriting workflows- ExamOne is here to help our clients.
We sat down with one of our internal experts, Yona Wright, Business Solutions Specialist, and asked her a few questions about our call center. Yona works hand in hand with our customers to provide exceptional data collection solutions.
Let's learn more about these personal history collection options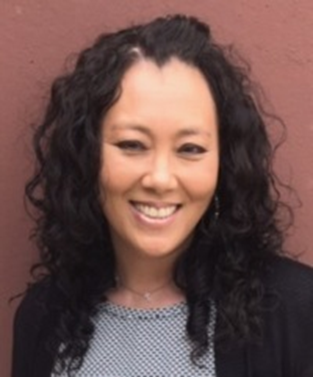 Yona, what would you say makes ExamOne stand out from other call center companies? 
I'm so proud to be part of the company that pioneered the teleinterview in 1999 and I think our extensive experience sets us apart. Many of our employees were here in those early days and can leverage years of trials and adaptations to help our customers design the most effective questionnaires and consumer experience they require for their unique goals. Additionally, our state-of-the-art technology, 300 experienced interviewers, extensive training program, dedication to our staff, and passion for our customers allow us to specialize in obtaining consumer data in an efficient and quality-controlled environment. We service over 70+ of the nation's largest insurance carriers utilizing electronic signature collections via voice authorization and DocuSign, keeping the process secure, convenient, and fast.
What are some suggestions you might have to increase completion rates amongst applicants?
Currently, we offer 3 convenient options for applicants applying for life insurance. They can complete these questions in a manner that is most comfortable for them, whether that be a teleinterview, in-person interview, or our most recent and innovative feature, E-interview. Our integrated, modern, and user-friendly online option allows applicants to securely complete the questionnaire at a time that is convenient for them. By providing applicants with more options, we have increased personal history collection completion rates by 40%.
What are some downfalls that can be avoided during the personal history collection process?
Not taking advantage of the ability to schedule the paramedical exam at the end of the interview. This is a seamless process that allows real-time scheduling with a mobile phlebotomist, ExamOne branch office, or at a Quest Diagnostics Patient Service Center, which has expanded our appointment availability to 70,000 more weekly time slots.
Is there anything new in the pipeline that you are excited about? 
Yes, there are several initiatives coming in 2023 that I'm excited about. We have invested more than $2 million in our infrastructure over the past year, including upgrades to our call center technology. We will be launching applicant texting initiatives that will send a text to the applicant with a link to call us at the time that is most convenient for them to complete their interview. We are exploring ways that we can integrate our data sources within the interview process.
How does the future look for how an individual's historical information is collected by ExamOne?
As I mentioned earlier, ExamOne introduced the innovative teleunderwriting concept to the life insurance industry 22 years ago, and we are proud of that milestone. We continue to modernize, completing over 1.6 million interviews annually, as well as support over 290 languages via our translation partner. The pandemic resulted in new ways of working for everyone, including our call center employees. We have found that our employees have excelled and are efficient in various work environments – from our corporate offices to employees' homes. We will always strive to offer elite customer service and continuously evolve our technology to make it easier and more convenient for applicants to complete the life insurance risk assessment process.
Want to learn more?
We are always looking for new ways to expand and grow our partnership. Please feel free to reach out to me (Yona.M.Wright@examone.com), your Strategic Account Executive, or Account Manager. We would love to discuss further how our innovative call center capabilities and data collection options could best fit your business needs.