In just a few months' time, the COVID-19 crisis brought about years of change in the way companies in all sectors and regions do business. According to a new McKinsey Global Survey of executives,1 their companies have accelerated the digitization of their customer and supply-chain interactions and of their internal operations by 3 to 4 years. And the share of digital or digitally enabled products in their portfolios has accelerated by a shocking 7 years.1 The insurance industry is no exception.
Real-time health data supports fluidless models and keeps mortality experience low
The rapid growth of automated underwriting in conjunction with the challenges presented by the onset of COVID-19 has only exacerbated the need for fluidless underwriting, vaulting data to the forefront of the growth opportunities in the insurance market. ExamOne's existing suite of well-established data products offers a strong position to support our clients through this transitional period, allowing them to maintain their company's mortality experience in a volatile market and feel confident in the decisions they are making.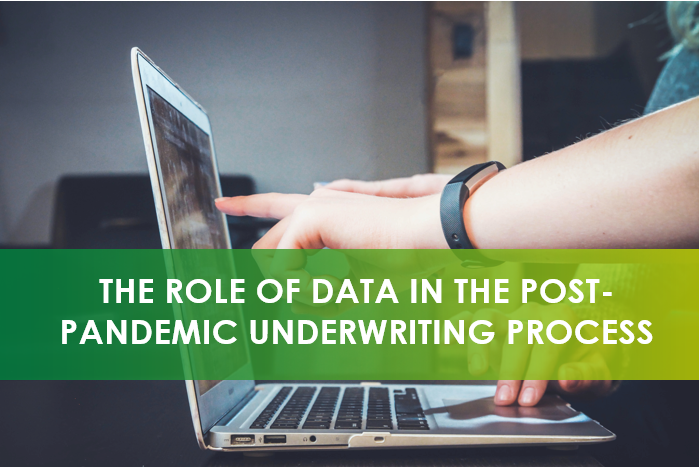 Hit rates for LabPiQture, now solidly in the high 60s, continue to rise steadily as additional data sources are added, including some of the top laboratories in the United States. LabPiQture provides the underwriter with real-time data that is highly accurate and complete. Having this data source at the underwriter's fingertips at the beginning of the underwriting process grants near-instant insights into the applicant's medical history, providing them the confidence to make immediate decisions. As a result, companies have improved their acceptance criteria and are better able to place applicants.
LabPiQture identifies preferred cases too
Often, we focus on those who are unhealthy or who pose an increased risk to a company's bottom line. Having data with a 7-year longitudinal lookback, as provided with LabPiQture, can not only point out areas of concern, but also highlight the proactive individuals who are focused on preventative measures for positively managing their health.
LabPiQture clients report a reduction in medical record orders- improving turnaround time and reducing underwriting costs
Over the past years, the focus has shifted from not only striving to improve issue times and ease with which underwriters receive and process information, but to enhance the applicant experience. Using data provided at the start of the application process serves to provide a more streamlined route to complete applications. Long gone are the days when every case, even at smaller face amounts, required the ordering of oral fluids, bloods, parameds or…the dreaded medical records. Having LabPiQure as part of the underwriting process allows you to obtain enough information to shrewdly limit the ordering of an APS, electronic medical record or electronic health record. This not only reduces the time from application intake to issue, but greatly reduces costs associated with unnecessarily ordering APSs. One needs to keep in mind a ballpark figure for each APS is $65-$70 plus incidentals like underwriter time, special authorizations, or time lost when records can't be located.
Overall, the insurance industry has had great success in managing the enormous changes imposed upon it with the onset of the pandemic. ExamOne clients, with the use of LabPiQture in their underwriting processes, have been able to achieve reduced issue time (real-time data at the start the application review process), reduced acquisition expenses (reduced APS or EHR ordering), all the while keeping mortality neutral or even improving mortality. Data is a rich and valuable tool to determine sequencing with tremendous growth potential. We can only expect to see it continue this trajectory in the foreseeable future.
Are you positioned to get the data you need to help your applicants get policies faster?
For 50 years, ExamOne has been helping insurers and individuals complete the life insurance application process with ease. We have evolved and adapted to the changing industry while staying dedicated to improving the applicant experience. Our goal, like our insurer clients, is to help protect more families.
We are always looking for new ways to expand and grow our partnership. Please feel free to reach out to me (Heather.X.Haslam@questdiagnostics.com), your Strategic Account Executive, or your Account Manager. We would love to discuss how our data sources, including LabPiQture, could best fit your underwriting and business needs.