The telephone interview, commonly referred to as the teleinterview, has been a staple in the life insurance application process for decades. It captures detailed medical information and family health history that could be important to an underwriter when determining mortality risk on an individual applying for life insurance. It's a vital step in the application journey and enhancements to the workflow are a benefit to both carriers and consumers.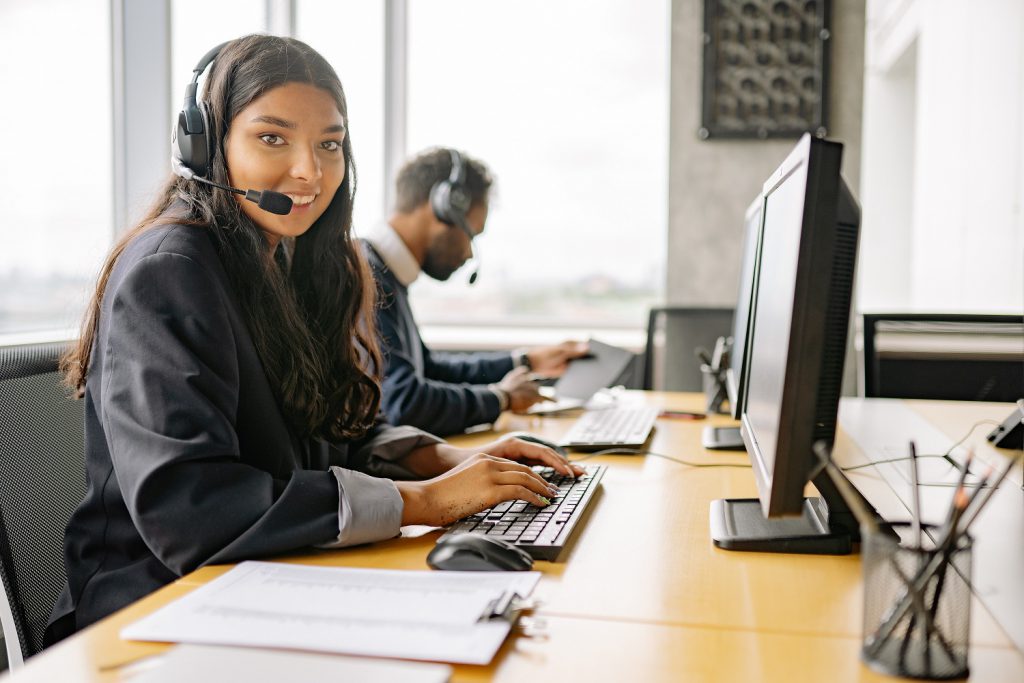 Our call centers employ hundreds of trained interviewers who conduct these interviews over the phone with applicants. They receive extensive training in medical terminology prior to doing interviews so they can appropriately document medical conditions provided by applicants. Depending on the state-approved script designed by the life insurance carrier, and the applicant's medical history, a typical interview lasts anywhere from 15 minutes to 45 minutes.
Recently, enhancements were made to modernize the interface used by interviewers. This more intuitive interface helps interviewers be more efficient by reducing the number of clicks required to complete their work and provideing quick access to relevant information like applicant time zone and work order notes.
To further accommodate life insurance applicants and improve the applicant experience, we launched a new online interview. Our online interview platform is the first in the industry and seamlessly uses the same state-approved script used in the call center. This allows applicants to complete the interview online – anytime day or night at their own convenience – or by phone by calling the designated phone number.
Initial online interview results show faster completion time by more than a day
We have been monitoring our first online interview client and their completion results. Over the past 8 months approximately 71% of their overall teleinterview orders were eligible to be completed online (eligibility can be determined by the carrier). Of the percent eligible, nearly 34% were completed online. During that 8-month timeframe, the average turnaround time for online completion was 1.9 days, whereas the call center average was steady at around 3.2 days.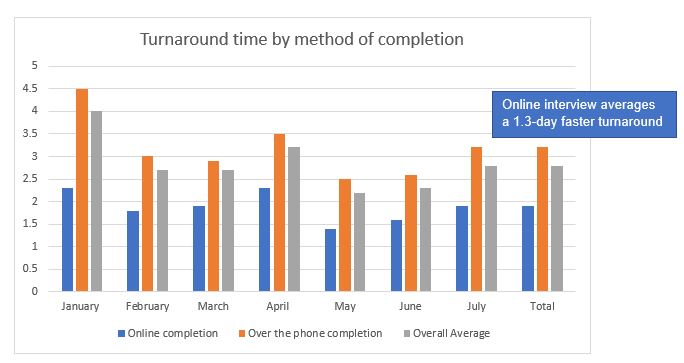 Integrate online interview into your workflow
Our second carrier just recently went live, and we look forward to sharing those results in another blog post. Until then, please reach out to your Strategic Account Executive to have a conversation about adding online interview as an option or contact us here for additional information.