ExamOne's goal is to serve as a trusted partner for brokers throughout the insurance examination process. We not only value your business — we value the relationships you have with your clients. And we recognize the important role we play in strengthening those relationships. A positive exam experience will inspire clients' confidence in doing business with you and choosing you to help secure their families' futures.
In an effort to support brokerage clients across the country, our ExamOne brokerage team is aligned at the IMO/Marketing level, as well as regionally. The team is composed of 8 team members, each bringing a wealth of knowledge, background and expertise. All of us work together to provide strategy, solutions and alignment within the respective channels that we serve.
Meet the ExamOne brokerage team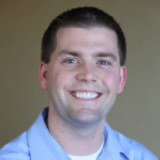 Matt Bartkowiak
Matt Bartkowiak is one of our District Sales Managers. Matt leads the brokerage sales team, a regional producer sales team and the Canadian sales team. Prior to joining the sales management team, he started his career in 2006 as a Producer Sales Representative. He's held various sales positions throughout his 13 years, including supporting local, distribution, specialty and national sales channels. Matt graduated from Tiffin University with a bachelor's degree in business administration. Matt and his wife Lori have a 4-year-old son and a golden retriever puppy. He loves spending time with family and has a passion for the outdoors, sports and staying active. Connect with Matt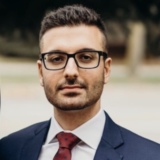 Andrew Namo
Andrew started with ExamOne in 2016 as a Producer Sales Representative in Toronto. His territory has expanded into the US market, where he recently joined the brokerage sales team, while still playing a vital role in supporting the Canadian market. Andrew graduated from York University with a bachelor of science in kinesiology and health science. His strong business relationship skills and being customer-focused has helped him transition successfully to his new role. When Andrew isn't working, he enjoys traveling, working out and catching up on his favorite TV shows and sports teams. Connect with Andrew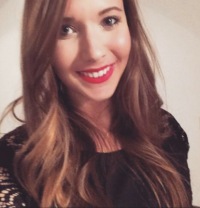 Beth McGinley
Beth has 8 years of experience in the paramedical industry working with carrier, agent and brokerage accounts. She has worked as a Producer Sales Representative with ExamOne for the last 4 years in the western Pennsylvania territory. Her attention to detail and quick follow-up has helped her build long-lasting relationships with her loyal customers. She graduated with a degree in communications from John Carroll University. Beth is committed to supporting her accounts and making sure her clients receive the highest level of customer service. In her free time, she enjoys spin classes, reading and spending time with her two nephews. Connect with Beth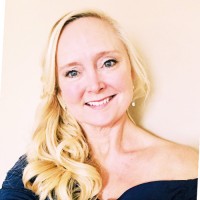 Deanna Havard
Deanna Havard has more than 20 years in the life insurance space. She started with ExamOne as a territory Producer Sales Representative. Deanna currently provides sales and management support for the distribution and brokerage channels. Her wealth of knowledge and expertise helps create solutions for ExamOne clients. Deanna enjoys gardening, spending time in her backyard paradise and cooking for family and friends. Connect with Deanna

Morgan Van Lare
Morgan started with ExamOne in 2012 as a Producer Sales Representative in ExamOne's Rochester, New York office before she began supporting our large national accounts. Morgan has had the chance to work closely with many carriers and technology firms, as well as hundreds of brokerage clients and direct marketers in the independent distribution channel. Morgan graduated from Canisius College with a bachelor of arts in psychology. In her free time, she enjoys animal rescue fostering, downhill skiing and practicing yoga. Connect with Morgan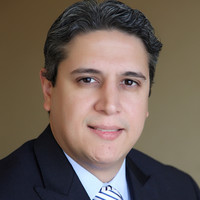 Raymundo Vazquez
Since joining ExamOne in 2008, Raymundo has provided solutions and support for the insurance clients in South Florida. Raymundo is driven by his passion to provide the best service to life insurance applicants, agents and agencies. He is committed to supporting the insurance agents and the role they play in the protection and well-being of families. In his spare time, Raymundo coaches little league baseball in South Florida. Connect with Raymundo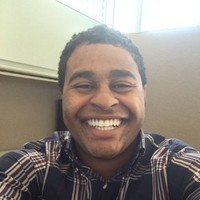 Rylan McRoy
Rylan has been with ExamOne for 5 years assisting with sales in multiple territories. He recently joined the brokerage sales team this year. He dedicates himself to putting the client first and assisting with any client issues. In his free time, he enjoys watching the Kansas City Chiefs and Kansas City Royals play. Connect with Rylan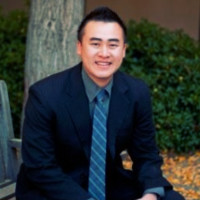 Travis Vang
Travis started with ExamOne in 2013 as a Producer Sales Representative in San Jose, CA. He quickly adapted to the role and has won numerous awards, leading him to join the brokerage sales team. His attention to detail and focus on our customers is what drives him to succeed in this role. During his time off, he enjoys hiking and fishing, detailing cars on the weekends and reading success and self-improvement books. Connect with Travis
The value of your dedicated ExamOne Account Representative
At ExamOne, you will have access to a trusted and dedicated account representative who supports all of your business throughout the country and will work closely with you on any special cases. You are assured a consistent experience for your clients, giving you peace of mind that your business will be processed professionally and accurately.
Our brokerage sales team is committed to helping you grow your business and enhancing your applicants' experience. We look forward to working with you and your organization. Feel free to contact our dedicated team for more information.