In September our industry celebrated Life Insurance Awareness Month (LIAM). We hope you joined us in spreading the word about the financial importance of life insurance. Here are a few ways ExamOne celebrated LIAM in 2019.
Increasing awareness Throughout September, our teams focused on increasing awareness on the importance of life insurance. We offered educational videos and materials that agents can give to their clients to highlight the value of life insurance and living a healthy lifestyle. These resources are still available on our website, blog and social media.
Stepping it up On the home front, we hosted employee walks in coordination with our theme, "Taking Steps to Protect". This walk provides employees an opportunity to step away from their desks, take a healthy, brisk walk and learn more ways they can protect their loved ones.
Rewarding double loyalty points To show our appreciation for your business, we rewarded double loyalty points* in celebration of LIAM. For every completed exam ordered online, we deposited two points to users' profiles. Learn more about our loyalty program and how to redeem your leads.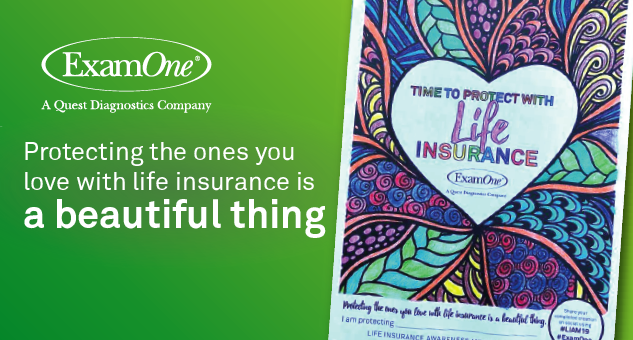 Color therapy Thank you for sharing your creative side with us this month.It was great to see all of the participation in showing support for life insurance with our LIAM coloring page this year.
While September was a special month-long recognition of the importance of life insurance, throughout the year it's important that we continue to innovate and provide tools that make the life insurance journey easier for applicants.
*Terms and conditions: Subject to carrier participation. Orders must be placed on ExamOne's online portal.