You trust us to handle this important step in your client's journey to protecting their family, but how are the health data for life insurance policy collected? It's likely that if you're not sure of some of this terminology, neither are your clients. We've found that key information about the process shared by you, as their trusted agent, can help reduce anxiety and manage expectations. Eliminating unknowns can ease your client's mind and help ensure a quicker path to an issued policy.
Collecting health data
Your life underwriter will often require a paramedical exam and additional data collection points. A paramedical examination is a personal interview with your client to collect information about their medical history. This interview may be performed over the phone, online and/or in-person at the time of their examination. The additional data points may include a Motor Vehicle Report, Attending Physician Statements (medical records) or a detailed prescription history.
The interview is a brief phone call to gather information about your client's medical history. This can take 15-40 minutes, depending on one's medical history (e.g. diagnoses, prescriptions). Your client can prepare for a more efficient call by compiling their prescription list, any significant health dates or surgeries and detailed contact information from their primary care provider.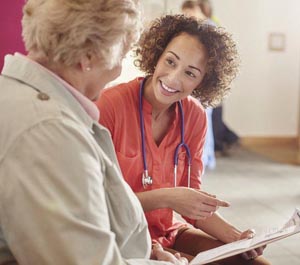 The next step is typically the medical exam. The examination usually includes a recording of height, weight, blood pressure and pulse. The exam may also include the collection of blood, urine, oral fluid, and an EKG and/or X-ray, depending on the insurer's underwriting guidelines based on a client's age and insurance amount. If an interview was not completed, your client may be required to complete a medical history interview at the exam appointment. A checklist of do's and don'ts can be found on our website, to help your client prepare for their exam.
When it comes to the exam appointment, we offer many options for your client's convenience. In addition to our extensive national network of mobile examiners, we offer over 2,000 locations where the exam can be done in a medical setting. If your client is squeamish or dreading having blood drawn, you may want to encourage them to schedule a mobile exam at home where they can be most comfortable.
Additional data requirements
Although collecting Attending Physician Statements (APS or medical records) can add more time to the process, we're here to help things go as quickly as possible. Please advise your clients that some cases may take 30-45 days (especially when a special release is required). We are implementing a special authorization tool that will allow us to collect the authorization at the time of the interview in an effort to reduce the number of days to obtain an APS. Please note that if your client has a potential diagnosis in progress, any new treatments or assessments may delay an underwriting decision as new data are created and accessed.
What happens next?
The paramedical examination and any additional requirements are forwarded to the insurance company. Any specimens obtained during the examination are sent to our laboratory or another designated laboratory and the results are forwarded to the insurance company for assessment. ExamOne professionals are not aware of the tests performed on the specimen(s) at the laboratory and do not receive the test results.
Tools to help prepare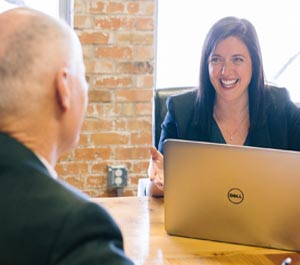 There are many resources available from ExamOne that can help you walk through the process with your clients and prepare them for the best possible result. These include applicant brochures, a printable checklist, and short videos on our ExamOne YouTube channel. Please visit our website at MyExamOne.com to find the materials best suited for you and your clients.
If your client has health conditions or habits that may impact their insurance rating, you may be able to ease their concerns. ExamOne does not make underwriting decisions, rather we serve as an impartial third-party health data collection service. The data collected allows the insurance company to evaluate the potential risk in insuring the client. Any health information we collect is handled carefully and delivered confidentially to the insurance company. Some companies have expanded their products to include coverage for people with certain conditions, so we recommend gaining an understanding of your client's general health before applying so you can get a head start on gathering the best product options designed to fit them.
Be sure to have a conversation with your client to help demystify the application process and help them prepare for the best possible outcome. If you have any questions or need help accessing our support resources, please contact your local ExamOne sales representative or visit our website.
Read additional articles in this series: https://blog.examone.com/learn-more-life-insurance-application/