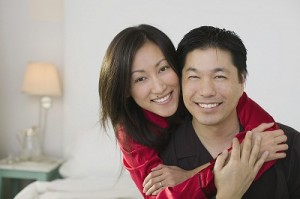 Traditionally, life insurance is often sold to newlyweds, people taking on mortgages, new parents and people experiencing other significant life changes. However, there are many circumstances in which life insurance is overlooked as a tool to solve financial problems.
Circumstances can sometimes happen in life that are out of  one's control. In our previous blog, we shared the story of Buddy "Cake Boss" Valastro and how he had to quit school at a young age to start working. It can happen to anyone and everyone. To help with financial stressors that may be caused by a death, life insurance can be used to address these additional financial needs.
Recently, our nation remembered famous astronaut, Neil Armstrong. He was a part of the Apollo 11 crew who walked on the moon for the first time. Prior to his crew attempting their mission in July of 1969, they realized they were about to do something extremely dangerous. The astronauts knew there was a chance they wouldn't make it back to see their families. So they came up with a way to make sure that if the worst did happen, their loved ones would be taken care of financially. Read about the unique life insurance the astronauts came up with to protect their loved ones.
People who have risky jobs aren't the only ones who need life insurance. Regardless of marital status, career, or family size, family and small businesses need protection. Single parents, stay-at-home parents, business executives, high net-worth individuals, divorcees, pensioners, and parents with children of college age may also need life insurance to meet their goals, and we know some of these groups are underserved in our industry.
A parent that stays home and cares for children is not the typical person to be insured in a household when there is a breadwinner providing all the income. However, the value of a stay-at-home parent should not be shortchanged. Daycare alone can cost $4,500 to more than $18,000 annually.
At the opposite end of the spectrum of the work-home balance, some businesses need to have "key person" insurance. This could allow a business to continue or wind down operations in an orderly fashion after the death of a key employee. Offering key person insurance to a business is beneficial to the individuals left with the business. They don't have to worry about added stress. They may not think of these situations when purchasing the insurance, but if a business partner dies, the survivor could face problems such as being forced into operating a business with a deceased business partner's spouse who has a disagreeable personality. The spouse could have a gambling or substance abuse problem that could jeopardize the business's financial prosperity. And simply, the spouse may not have an interest in keeping the business afloat. Having key person insurance will address these concerns.
Key person insurance also can be used to pay a deceased business partner's heirs for their portion of the business. Those heirs may have no experience, ability, inclination or interest in properly managing a business.
These are some of the other circumstances where people may need life insurance.
High net worth individuals: Estate planning often requires expertise – both legal and accounting – to help organize a person's will, assets, and program to resolve obligations and taxes. There needs to be a great deal of flexibility in planning, since laws and tax rates can change. An attorney and an accountant can help organize how an estate is settled. Insurance is an important part of meeting obligations and taxes that can arise when a person dies.
Divorced individuals: An alimony recipient may want to have insurance on the person who is paying the alimony to insure an income stream if an ex-spouse dies. This is often part of a marital separation agreement that is negotiated between the spouses. (Page 16 of this American Bar Association paper provides additional details about this.)
Single parents: Besides the need for a will to work out child custody, insurance can provide support to the children. A parent's wishes should be made very clear and insurance proceeds could be placed in a trust for minor children to avoid complications with courts, since minors cannot directly receive life insurance proceeds.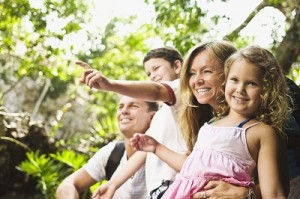 Parents that want to pay for college: Since this obligation has grown substantially from rising tuitions, parents have to balance savings and Section 529 plans to fund education expenses. Life insurance can be purchased to help cover these costs if there is a premature death of a parent or guardian. The decision to use term insurance or cash value insurance does come into play in this program. Planning earlier for college has a large number of financial benefits and could reduce the need for loans.
Pensioners: Retirees have options about how they receive their pensions. Pensions and annuities offer smaller payouts if the payments are going to continue to both spouses rather than ending upon the death of one spouse. This program can allow a pension recipient to take a higher payout and provide the surviving spouse with insurance proceeds upon death. This program is not for everyone, since it has several variables to consider, such as the age and health of both spouses, ability to pay for the insurance, and the value of the pension.

The LIFE Foundation has created an e-Kit that is designed to help agents reach these underserved audiences. Agents can gain free access to this useful marketing kit by filling out a simple form on the LIFE Foundation's website.
It is important that the insurance industry creates awareness for everyone. Life insurance can be creatively applied to address a variety of needs and help provide a solid foundation for a household's security. It simply entails understanding one's needs, as well as the risks that people face. One way to start doing this is to offer them a Simplified Process and an affordable price. We need to help individuals understand that owning life insurance can be affordable, and it is only a small price to pay to make sure loved ones are protected.