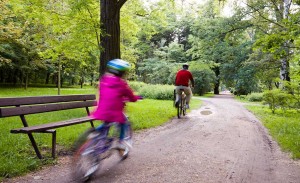 In our recent blog series on the "paths of opportunity" for the life insurance industry, we have addressed the applicant focus and the importance of data for individualized underwriting. Now we will focus on the need for consumers to better understand their own wellness. As I travel the country speaking to clients individually and at industry events, one of the most popular topics I am asked about is the trend of people taking more control of their health with wearables, wellness programs, and other trends that are affecting our industry.
Although my job title may read Vice President, Laboratory Strategy and Sales, I really see myself as an educator. I've spent most of my career educating and informing the industry on the technical and scientific aspects of laboratory testing. I map out complex issues like utilizing A1c testing for more accurate results in identifying diabetes, the decreasing importance of fasting, and the quality and necessity of our comprehensive reflex testing. However, in the current consumer-centric environment, we all need to shift our thinking to not only educating the players in the industry, but the buyers–life insurance applicants.
It's evident in today's culture with the popularity of activity trackers and mobile health apps that the consumer is monitoring his or her physical health more than ever. Today, 1 in 5 adult Americans are using activity trackers.* Those numbers are not made up of just young people; they include Millenials, GenXers, Boomers and retirees. This tells me that applicants not only want, but have come to expect access to their health information like the testing results from the paramedical exam we perform when they apply for life insurance. With the availability of this valuable laboratory data, consumers are more aware of their health status and are empowered to act upon this knowledge.
We've been providing this type of information in our consumer-focused online laboratory results for five years now, and more than 1.4 million consumers have viewed their life insurance laboratory results. With Inside Look® online, applicants can securely view a complete picture of their laboratory results, expected ranges and test explanations. Consumers tell us they truly value this insight.
"I have never had medical test results displayed in a simple, easy-to-understand manner until now. And on top of that, I can log in from anywhere and get my results." – 2015 Applicant Survey
To further aid in educating and empowering the consumer, we also recognize the need for other online tools and resources. LifeHappens.org and our website, MyExamOne.com, provide this type of content. Life Happens provides the information consumers need prior to applying for life insurance, such as types of insurance, a life insurance calculator, and an agent locator so they can find a life insurance agent near them. MyExamOne.com focuses on educating applicants on what to expect during the process, especially the paramedical exam, as well as detailing location options for screenings. The site also takes the need to protect families a step further with information on home security, fire safety and radon awareness. It's important to us that individuals ensure their families are protected every day.
In addition to educating our industry, I'm also a mother and a proud grandmother. My professional side recognizes that the more our clients and applicants know about their health, the more everyone benefits. And my personal side wants my husband, sons and eventually my granddaughter to have every possible advantage to ensure their best health possible. Although the life insurance application process might not be the first thing that comes to mind when you think about health awareness, it can be. It's everyone's responsibility in our industry to continue to educate consumers on all the benefits of life insurance and laboratory testing.
---
*2016 Insurance Barometer Study, Life Happens and LIMRA