A recently commissioned study by Hank George, Inc. surveyed 110 direct-writing U.S. and Canadian life insurance carriers on fully underwritten businesses. The survey covered a variety of tobacco, alcohol, and drug use topics*. ExamOne asked consultant and former risk management director at Allstate Financial, Eric Hjerpe, to outline and expand upon some of the findings and trends he extracted from the survey results.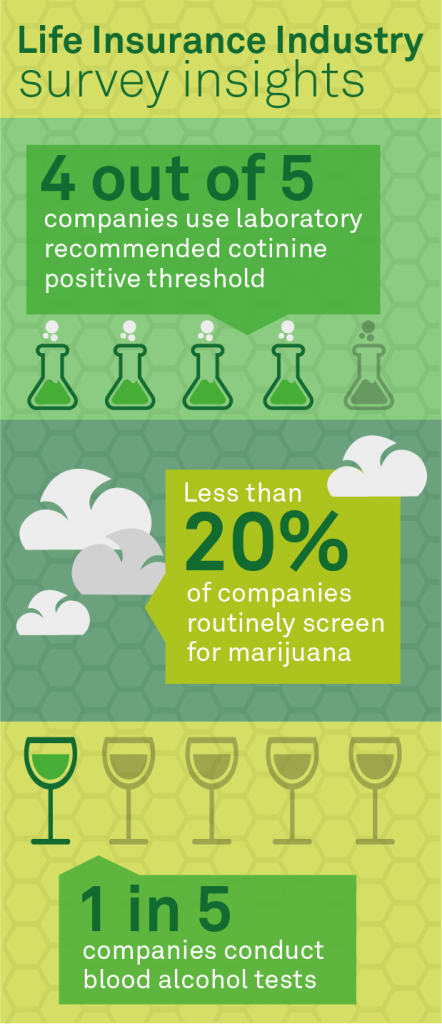 Behind the smoke
The majority of respondents underwrite fully underwritten business based on tobacco/nicotine use. A compelling reason to continue with full underwriting is concern over anti-selection. In the absence of cotinine testing, will there be a spike in "smoker's amnesia"? The survey discovered more insights into the industry's view on cotinine testing.
The survey found nearly two-thirds of respondents estimate 5+% of their applicants do not disclose their tobacco use. Shockingly, more than one-third of respondents put tobacco misrepresentations at 9% or greater on fully underwritten business.
Nearly 25% of respondents now begin cotinine testing at age 16.
There has been much discussion among insurers in recent years about the appropriate cotinine-positive threshold. Does your company use the threshold recommended by the laboratory? Congratulations. So do four out of five of your competitors.
Slightly fewer than 20% of respondents feel heavy exposure to secondhand smoke can trigger a positive cotinine test. However, ExamOne research consistently shows that using the laboratory-recommended cotinine threshold of .30 all but eliminates the possibility of a false positive test result.
Ninety percent of insurers underwrite smokers who use electronic cigarettes in the same way they underwrite traditional cigarettes.
Will a predictive model used to identify potential tobacco users be sufficient to stem the tide of anti-selection? Will companies have sufficient processes in place to address potential false positive results? Will the increased mortality associated with false negative results erode profitability? These are questions that still need to be addressed.
Drinking and drugs
Turning to alcohol and drug use, the number of companies screening with the blood alcohol test is approaching one in five. This makes sense, given the questionable reliability of application drug and alcohol questionnaires used to identify drinking that may adversely affect mortality. Blood alcohol testing can help eliminate appeals. And the majority (just under 70%) of respondents report using CDT as a reflexive test.
Finally, the survey shows that fewer than 20% of companies routinely screen for marijuana with another 10% or so indicating this is something they are considering. ExamOne data shows there is a correlation between marijuana use and increased mortality. Clients may want to discuss these findings with ExamOne's Laboratory Executive Vice President Betsy Sears or their Strategic Account Representative.
Industry concerns
There is much discussion in the industry today regarding simplified and accelerated underwriting programs. Can tobacco use anti-selection be fully mitigated by acquisition expense reduction and the use of data analytics? Does the recent inquiry by the state of New York Insurance Department regarding data analytics portend choppy waters for insurers? We don't know. But this survey does show that anti-selection remains a significant concern for life insurers.
*Companies such as ExamOne which sponsored the survey, as well as companies completing the survey received the full survey report.
About the Author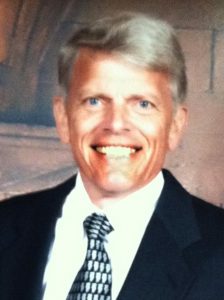 Eric Hjerpe Consulting offers practical solutions to enhance life insurance underwriting processing through cutting edge risk management tools. Eric has 25+ years of experience "reinventing" life underwriting and is also an experienced expert witness for matters related to underwriting and underwriting policy.
Eric was previously Director of Risk Management for Allstate Financial/Lincoln Benefit Life, responsible for setting underwriting policy, coordinating underwriting research and development, and managing vendor relations. Much of his effort the past 25 years has been devoted to re-engineering the underwriting process through enhanced utilization of laboratory testing and innovative underwriting processes.