Over the past decade there have been significant changes to the health risks Americans are facing. While the causes and potential solutions to these health issues are being debated, the rising number of Americans living with diabetes, hepatitis C and the consequences of the opioid epidemic continue to impact our country. We also hear too frequently about how fraudulent activities affect both individuals and companies.
Our recent conversations with insurance partners highlight six prevalent risks at the top of mind for industry leaders today.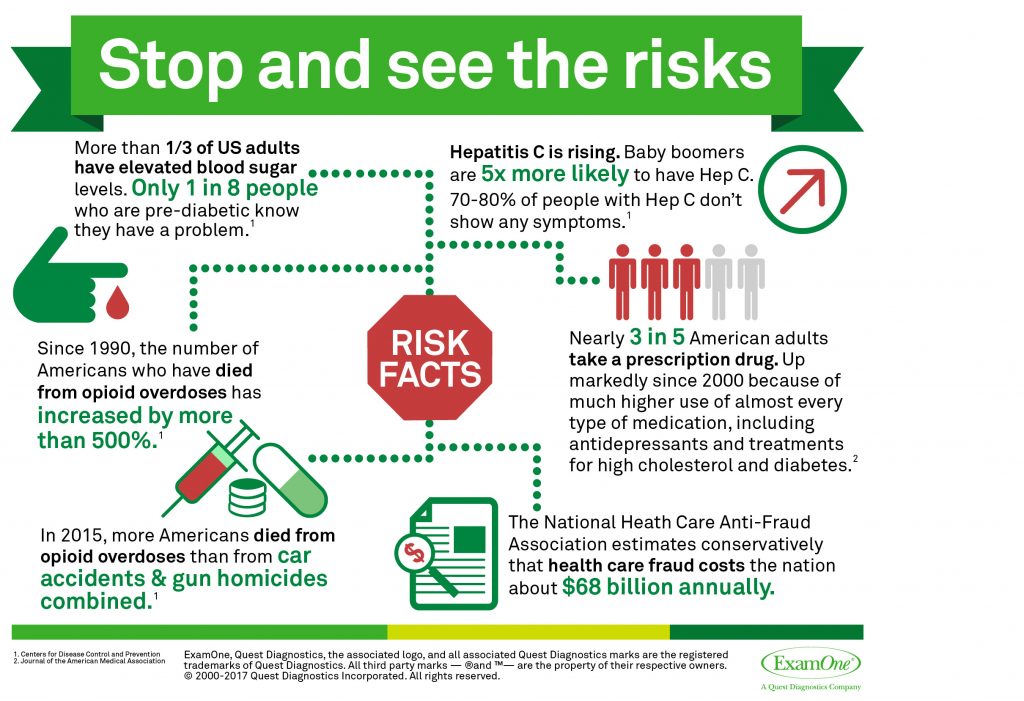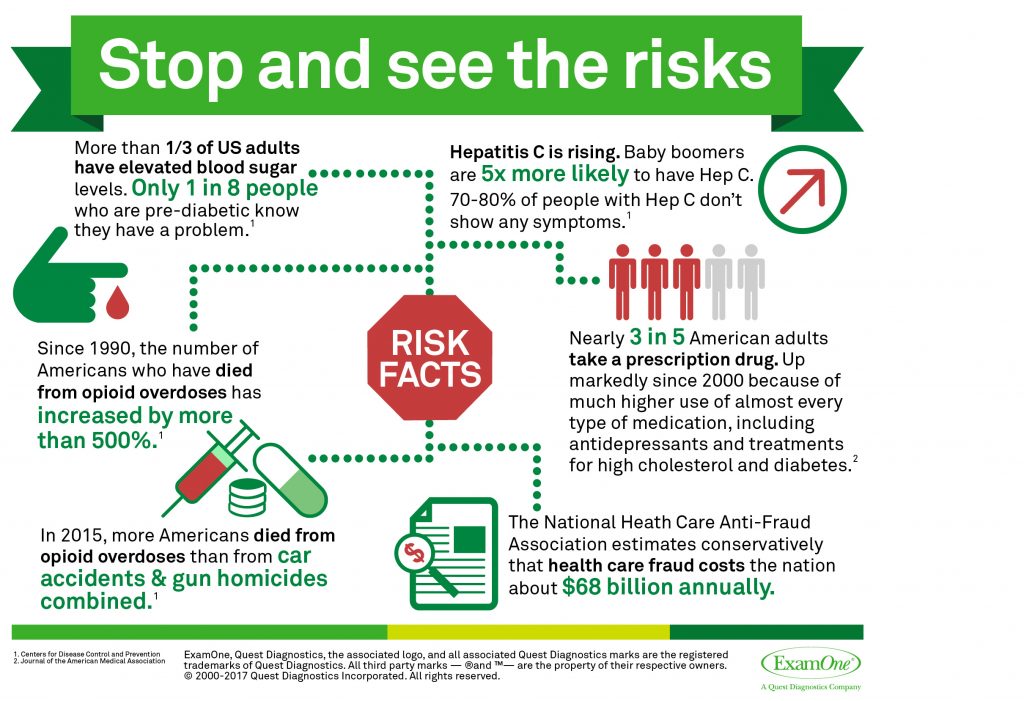 Help us inform others, feel free to use this graphic to illustrate current risk trends when needed. Right click to download.
If you would like more information about these risks and how we can work together to address them, contact your Strategic Account Representative.