Enhancement expected to increase completion rates and reduce turnaround time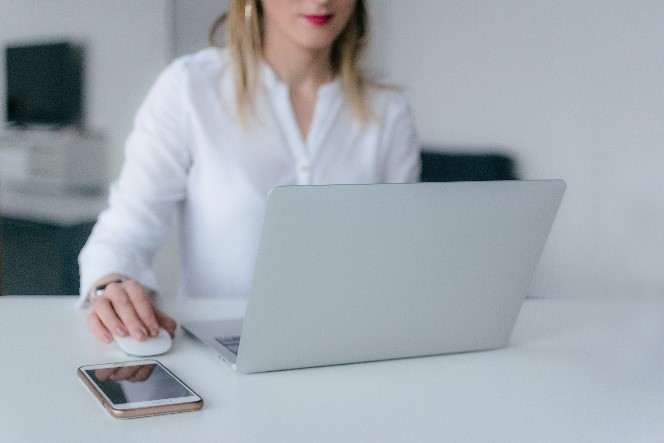 We are excited to announce the implementation of our new data collection platform. This initiative provides life insurance applicants another option to complete their personal health history questionnaire.
Developing the platform
"As we designed this interface, we wanted it to be very intuitive and user-friendly," said Product Manager Jason Day. "A self-guided experience needs to be simple and easy to use."
To achieve this intuitive design, our product and engineering teams focused on the user experience by adding a dedicated UX expert to oversee every step of the development process, incorporating user acceptance testing by different stakeholder groups throughout all phases of the development cycle.
Unique, integrated tool provides seamless user experience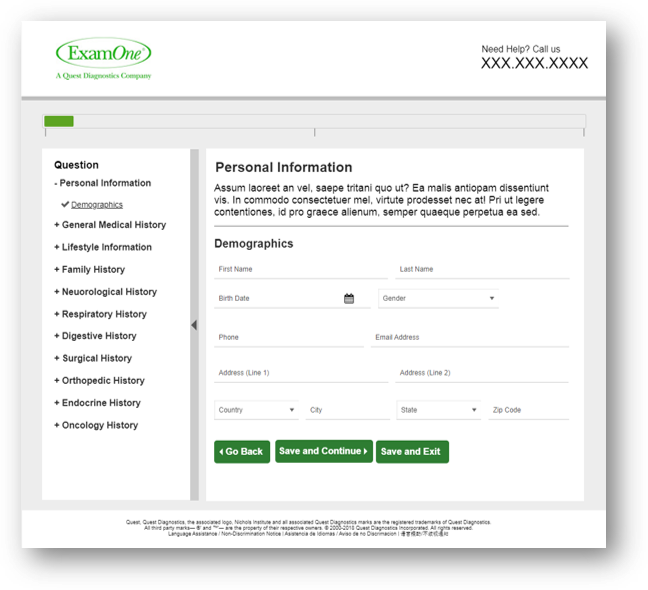 The personal history questions displayed online will be the exact same questions presented to the interviewers in the call center for your specific account. This requires you to only manage one interview script. Additionally, this allows applicants to seamlessly transition between the online and call center service without missing (or duplicating) a step.
We have integrated our doctor database with the platform to allow applicants to search a directory of more than 2.3 million physicians to quickly and easily match to their personal physician.
Insurers also have the option to customize their outreach campaigns to applicants. Now, if we receive an applicant email address with the order, applicants will receive an email asking them to complete their health history interview. This will include a unique link for them to access your script online, as well as your company-specific callback number for our call center.
Electronic signature is available upon completion of the health history questionnaire. The collected signature and all answers will map to your state-filed forms just as they do today.
Collecting user feedback
It was important for us to find users to access this platform who are not familiar with the process. We wanted to discover how the everyday person navigates through these questions. We took users from our Lenexa laboratory (who are removed from the current interview process) and from a local coffee shop to test the platform. Additionally, we had a select group of clients access this platform from an applicant standpoint.
Through this testing phase, 60 percent of users stated they would complete the interview on its due date. As a result, we recommend that a default due date be provided in the "welcome" email. This will encourage applicants to log on and complete their interview prior to the specified date in the email.
We also received feedback regarding our navigation buttons that allow users to "save," "go back" and "continue." Our design expert reconfigured these so that they are more intuitive for the user.
More options to improve the applicant experience
By providing one more option to the applicant to complete this step of the application process, we are making it easier for them to do this at a time and place that is convenient to them. Our goal is to help you increase your completion rates as well as exceed your applicant's expectation.