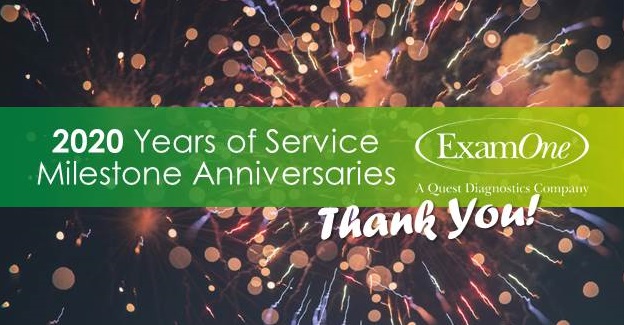 Recently our company honored more than 6,000 colleagues observing a Quest Diagnostics milestone service anniversary—5 years or more, in increments of 5 years. ExamOne employees made up 445 of those employees.
While our in-person celebrations may be delayed, we still want to celebrate and recognize our colleagues. "ExamOne is fortunate to have so many long-time employees. The dedication and experience they bring to our teams are vital to the success of our company. Thank you for your current and future contributions," said ExamOne President Joey Grant.
Join us in sharing our appreciation to these employees for reaching significant milestones. See the list here.
---
Meet a couple of our milestone anniversary employees — 35 and 40 years of service
Meet Barb Nelson, Specimen Processing Managers with 40 years of service, and Carla Wiseman, Strategic Account Executive with 35 years of service.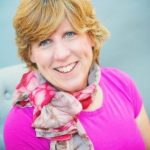 Barb Nelson began her career with ExamOne 40 years ago when her summer job as a specimen processor turned into a long-term position as a laboratory technician. Now Barb leads the whole department where she began her career. She is also a leader in the Quest Women in Leadership Midwest chapter and was awarded the 2015 Inspirational Leader Award within all of Quest Diagnostics.
"You must remember there is someone who has crossed your path today who deserves and desires recognition, so you must pay it forward. " — Barb Nelson
Barb offers this career advice to others: "You need goals, communication, trust, and accountability, but you must have and give recognition. When you receive the recognition you hold onto that moment for as long as you can because it makes you feel so good. As it fades, and it will, you must remember there is someone who has crossed your path today who deserves and desires recognition, so you must pay it forward. "
The work that Barb and her teams do is vital to serving our life insurance clients and applicants, and to the overall success of ExamOne. Barb credits technological advances and how ExamOne has evolved to meet clients' needs for her successful track record. However, there is another important reason she does what she does. "I cherish the care and support that so many of my colleagues have shown me since Day 1 and along the way not only professionally, but personally. I reflect on those memories with great comfort and plenty of laughter and for that, I say thank you ExamOne. I love that you are part of my family."
---

Carla Wiseman has always been on the front lines. First, she was a Medical Technologist in the laboratory 35 years ago; now, she works with clients every day as a Strategic Account Executive.
Carla offers this career advice to others: "Always give more than is expected. Go the extra mile. Whether you are working in the lab or in sales and account management, it's the right thing to do."
Cara lives that motto as well. She helps leads our charity-outreach QuestCAN committee, is active in Women in Leadership, and is on several industry boards. If you have visited our Lenexa laboratory you may have met her because she one of our "official" lab tour guides. She has shared her expertise and knowledge with hundreds of visiting clients, dignitaries and employees over the years. She says, "I am always proud of our company when I give a tour of our laboratory. Most people have no idea what to expect and are very impressed with our people and our facility."
Carla's coworker and clients also know how much she gives.
"I don't know anyone who is more dedicated to helping solve clients' needs than Carla. She works for them from dusk to dawn sometimes. At the same time, she is still one of the first to step up to help other colleagues when needed. I am proud to call her a coworker and a friend," — Betsy Sears, ExamOne Executive Vice President of Laboratory Strategy and Sales.
Carla says, "Working at ExamOne is having a second family. We have the best and most caring employees."
The ExamOne family thanks Barb, Carla, and all of this year's milestone years of service employees.