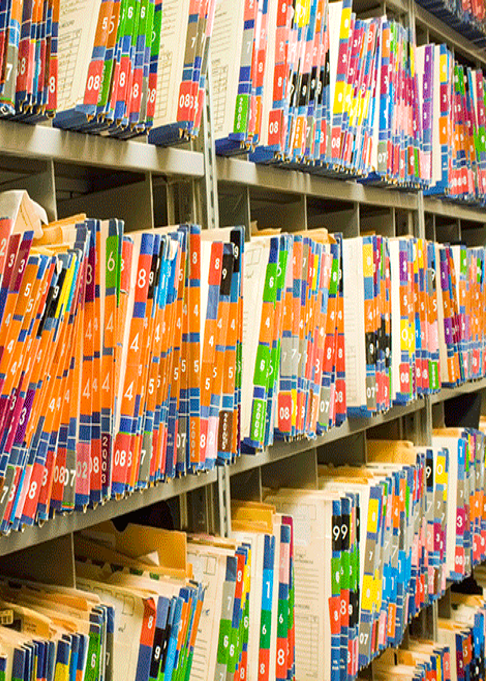 Traditional Attending Physician Statements (APS) have been a part of the standard risk assessment process for decades. However, it can be cumbersome, time-consuming and costly. It's a common pain point for both home office underwriters and life insurance agents – extending the policy issue cycle time into weeks. It requires multiple contact points with physicians and applicants to obtain the information from the medical facility.
The frustration we hear about the APS process has resonated through our annual Customer Satisfaction Survey. Over the past three years, APS time-service and service quality continue to fall short of expectations. As a result, we have made it a priority to identify ways to improve and invest in this process, to help make it a simpler and faster solution.
Here are 4 ways we are investing in our medical record retrievals to improve the overall process
Real-time medical record results – Through LabPiQture™ and medical claims data, insurers can receive up to seven years of historical laboratory testing results. These results are retrieved in near real-time, allowing insurers to make decisions quickly and confidently. From physician-ordered testing results to doctor specialties, insurers receive a comprehensive report detailing past laboratory tests.
The nature of LabPiQture real-time access provides our partners the ability to incorporate medical records in an accelerated workflow or a full underwriting workflow. Recently, during the COVID-19 pandemic, insurers have adopted LabPiQture as an alternative to a paramedical exam. If the LabPiQture report does not provide sufficient information, it can be triaged into a full underwriting workflow.
Electronic Health Records (EHR) – Now with a connection to leading EHR providers, ExamOne has direct access to electronic medical records. Through this integration, physicians listed in the EHR database will be identified and the APS request will be routed to the EHR system, reducing days to weeks off the APS request wait time.
Direct connection to copy service – One critical component of the process affecting the APS turnaround times is the copy services contracted to release records on behalf of the provider. We have secured direct connections that allow us to bypass the doctor/provider and reach out directly to the copy service. This reduces the number of calls and wait time in reaching out to the physician's office and improves the overall communication/status process.
APS Summary – Through a partnership with Aosta Insurance Services, we are leveraging their technology to provide a summary of any medical file. This tool is directly integrated into our retrieval process, eliminating extra connections and reducing turnaround times. This summary service reduces the time spent reviewing each individual APS, allowing insurers to spend their time in other areas.
A few tips that could help improve time service and overall quality of the APS orders:
Provide the full name and address of the physician or medical facility where records are being requested
Provide the HIPAA authorization at time of ordering
Provide the applicant email address that can be utilized should the medical facility require a special authorization. ExamOne will forward the appropriate form directly to the applicant for signature
Our goal is to help alleviate some of the pain points insurers and agents feel when it comes to an APS. Applicants are making the important decision to purchase life insurance, and we want to make the process as easy and rapid as possible, for you and for them.
Note: ExamOne requires prior written consent from insurance applicants, which appears in the HIPAA- compliant authorization that is part of the insurance application. The authorization must be signed and dated prior to accessing the information.