An opinion piece by Heather Haslam, Senior Underwriter
In a recent article by Telis Demos of The Wall Street Journal (if you have a subscription, you can link it here), Demos touches on the struggles our industry will most certainly face once the COVID-19 pandemic "ends."
As noted in the article, life expectancy in the US fell by a year in the early months of the pandemic. I think we can agree that there were many factors that contributed to this decline. As Jonathan Porter, Global Chief Risk Officer of Reinsurance Group of America outlines, a decrease in routine and monitoring screening testing (and I believe) the public's overall apprehension to visit a doctor/clinic/hospital for ANY reason at all during the pandemic has of course led to decreased diagnoses of illness and disease, and the treatment of these issues, that has and will continue to directly impact morbidity AND mortality.
Further obvious impacts to the insurance industry are the long-haulers, the long COVID and postacute COVID-19 syndrome populations. It is far too early in the game to make any firm predictions with regard to the impact these individuals will have on our industry. We can surmise, however, that the full impact will be broad and far-reaching.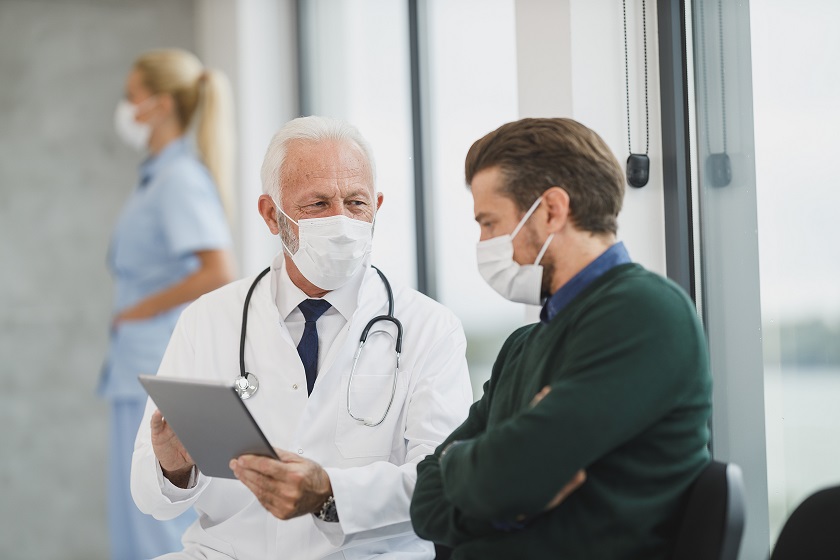 Not really highlighted in Demos' article is the need to consider potential mortality/morbidity impacts of foreign residence and travel with a keen eye on adherence to all state-mandated underwriting rules and regulations. This is a common question on part II applications and/or the telephone interview, but now, there may be more reasons to be diligent in our assessments if the applicant answers "yes."
Demos does note that many insurance companies had not increased premiums during the COVID-19 pandemic. The long-term pricing impacts of COVID-19 for actuaries remains unclear, and there is a risk of increased fraudulent and/or ambiguous claims in the disability and health markets in particular.
Overall, our future as an industry will be a continuous, fluid learning curve. We will need to continue to adapt and improve the digitization and automations that we so quickly (and efficiently) implemented during those early months of the pandemic. Being able to use and access ExamOne's suite of data products and available screening tools to help recognize and accurately assess the increased mortality and morbidity risks, noted by Demos and known across the industry, is a huge advantage. Additionally, we are proud to be a company under Quest Diagnostics®. Their scientists have been on the frontline developing innovative testing for the COVID-19 infection. Recent studies by Quest Diagnostics scientists bear out these observations including newly identified cancer among US patients as well as a decrease in hepatitis C testing and treatment during the pandemic.
The future of our industry in the aftermath of COVID-19 is still unclear, but we can be sure that the full impact of the pandemic will be felt at all levels of the industry, from consumers to reinsurers, for years to come.
---
Demos, T. Covid isn't done changing the life insurance industry just yet. The Wall Street Journal. June 25, 2021. https://www.wsj.com/articles/covid-isnt-done-changing-the-life-insurance-industry-just-yet-11624636836
Kaufman HW, Chen Z, Niles JK, Fesko YA. Changes in newly identified cancer among us patients from before COVID-19 through the first full year of the pandemic. JAMA Netw Open. 2021;4(8):e2125681. doi: 10.1001/jamanetworkopen.2021.25681.
Kaufman HW, Bull-Otterson L, Meyer 3rd, WA, Huang X, et al. Decreases in hepatitis c testing and treatment during the COVID-19 pandemic. Am J Prev Med. 2021;61(3):369-376. doi:10.1016/j.amepre.2021.03.011