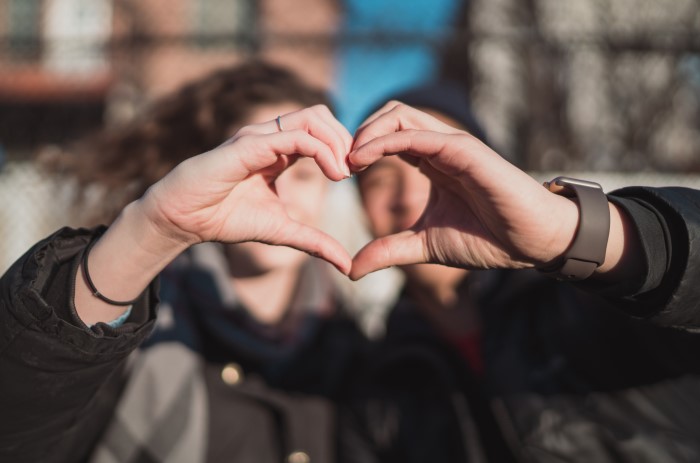 February and Valentine's Day are perfect times to remind clients to protect loved ones through proper life insurance planning. It's the ultimate gift of love.
It's time to talk about life insurance
Starting the conversation about life insurance can be the hardest part. Use current events to start the dialogue about life insurance. A survey from Life Happens and LIMRA found that 31% of Americans say "COVID-19 has made it more likely they will purchase life insurance within the next 12 months." You can help your clients start these conversations with educational content provided by Life Happens, a non-profit organization dedicated to helping educate consumers about the importance of life insurance. They offer helpful information like this blog post: Three Ways to Start a Conversation About Life Insurance with Your Family. Life Happens and many in the life insurance industry also promote the whole month of February as #InsureYourLove Month.
Sharing valuable content with your clients in addition to your regular communication efforts can help you connect with them. By you starting the conversation about life insurance it can help give them the confidence to talk about it with their loved ones.
Remind clients that it is a good time to review coverage
The National Association of Insurance Commissioners (NAIC) suggests that consumers annually consider a life insurance policy review to determine if the coverage in their policy is still appropriate for their situations. In addition to an annual policy review, consumers should revisit life insurance policies after any major life event like a marriage, birth, divorce, or death.
Help your clients review their needs. A quick email or call to check in on their family, health, marital and housing status can help start a life insurance policy change conversation.
Have clients review their beneficiaries
Encourage your clients to review their life insurance beneficiaries and communicate this gift of love to them. Millions of dollars in life insurance benefits go unclaimed because beneficiaries are unaware of the coverage or don't have basic information about the policies.
Clients need to let their chosen beneficiaries know of the policy, how much it's for, and where they can find the details in the event of the client's death. You can also use this time to also make sure all the beneficiary's information is accurate and up-to-date.
A life insurance policy is often referred to as a gift of love, so during the Valentine season, it makes sense to encourage prospects and clients to show their love with the protection of life insurance. Protecting their future lasts much longer than chocolate or flowers.
Contact your ExamOne representative to find out how we can help you protect more families with life insurance during February and all year long.