September is Life Insurance Awareness Month, an educational program started by the non-profit Life and Health Insurance Foundation for Education (LIFE). This is a campaign designed to help raise awareness about the role of life insurance as part of a household's financial security plan. This month the insurance industry will come together as one, all with the same purpose, to create awareness.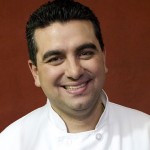 This is the first of our four part blog series dedicated to Life Insurance Awareness Month. This year, the LIFE Foundation is featuring Buddy Valastro, star of TLC's "Cake Boss," as part of their campaign. Valastro's father died without any life insurance, forcing Valastro to quit school at the age of 17 to run the family's bakery. Even the famous are not immune from tragedy. You can hear his story here. In addition, the LIFE Foundation is offering a LIAM Producer e-kit for Life Insurance Awareness Month as a marketing resource. Click here to complete their form and get instant access to their e-Kit.
At ExamOne, we support Life Insurance Awareness Month along with its 100 life insurance industry partners. We help life insurers improve their efficiency, provide them with accurate laboratory results and help their applicants feel more comfortable when getting medical examinations. We strive to be the industry leader by putting the applicant first in everything we do.
We have developed a radio public service announcement supporting Life Insurance Awareness Month that explains the need for life insurance as part of a person's financial security, as well as provide advice for insurance applicants prior to getting an exam. The advice recommends that insurance applicants drink water and avoid caffeine, tobacco, fatty foods and salt prior to an exam to get optimum results. This announcement will be airing throughout the month of September.
We hope that Life Insurance Awareness Month starts a conversation in households or even among business partners about their own protection. It is too important not to be protected from tragedy. The loss of a loved one is painful and wrenching, but the tragedy does not need to be compounded by not having some form of life insurance. Are you doing your part to create awareness?