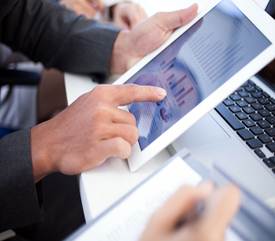 Our new laboratory ID slip is designed for the iPad and is being piloted now. This new electronic form has several benefits for the applicant, examiner and the insurance company, including:
Improved applicant experience by eliminating repetitive questions
Data output of the laboratory ID Slip information increases efficiency by enabling you to automate your review process
Pre-notification to our laboratory of an incoming specimen enabling state-of-the-art specimen tracking
Pre-populated laboratory ID Slip data eliminates repetition
Electronic entry results in improved examiner quality
Flexibility to implement custom rules tailored to your Policy Express process
All iPads are managed by ExamOne resulting in a consistent, secure process
Look for more updates later this fall. If you have any questions, please contact your Sales Account Executive.