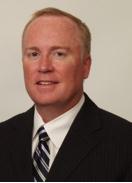 Our Vice President of Strategic Solutions, John Reynolds is committed to developing and refining best-in-class solutions for our clients and their applicants. Developing consumer-centric products such as Inside Look Online® has been a game changer for our industry. To date, more than 800,000 applicants have viewed their results online. That is a significant number of individuals who have learned more about their health through this product.
He and his team of product managers are also committed to streamlining processes to allow clients more time to focus on their business and applicants. The new online ordering site helps make ordering paramedical exams and tracking order status easier and more convenient for everyone.
"Our goal is to find solutions that help simplify the life insurance process; making it easier for families to protect their loved ones. We are excited to continue finding ways to be innovative."
If you have questions or would like to talk to John, please connect with him on LinkedIn.