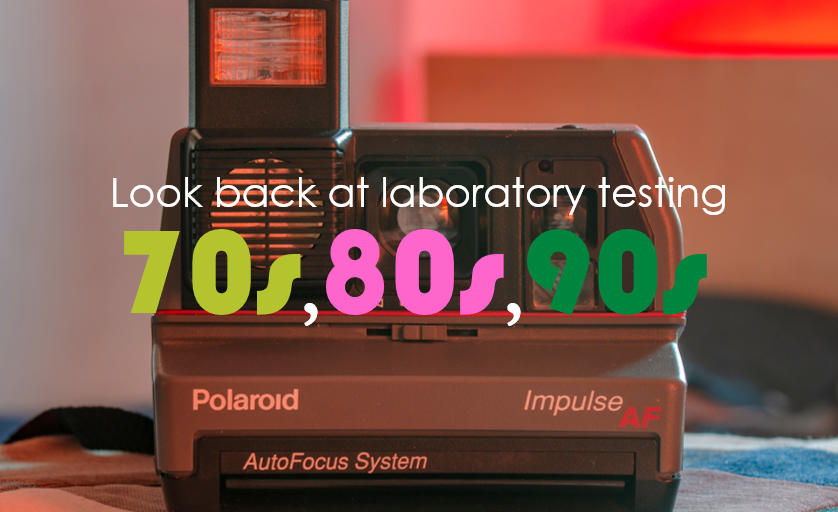 A newly minted college graduate walked through the doors of a major life insurer 50 years ago.
"Kid, welcome to our company. You're going to be an underwriter."
Thus, begins our look at the history of lab testing over the past 50 years. Our underwriter is familiarized with the tools of the trade in 1972.
Application
MIB
Medical exam (Paramed exams are not quite yet in widespread use.)
Inspection report.
Significant utilization of APSs
Accompanying that medical exam is the home office specimen report provided primarily by laboratories owned by several major mutual life insurance companies. Remember the "GIB lab" report? Industry trailblazer Jim Osborn opened the doors to Home Office Reference Laboratory, the precursor to LabOne/ExamOne, in 1972, revolutionizing the insurance testing industry. Blood profiles were reserved for high-face amount cases. Routine blood profiles were still more than a decade away. The HOS report covered only specific gravity, glucose, protein, WBCs, and RBCs.
1970s
Smoker/Non-Smoker rates were just starting to be offered on life products in 1972. In the absence of MIB or APS evidence to the contrary, self-declaration determined which rate the applicant received. "Smoker's amnesia" was soon recognized as a significant problem and in response cotinine testing was introduced in the late 1970s.
1980s
And then, in 1982, the ground shook. A mysterious virus was spreading rapidly and killing young men on both coasts and the industry responded with widespread HIV testing, where allowed by state regulations. Who can forget the New York Department of Financial Services initially prohibiting testing as they claimed there was no scientific evidence HIV was the causative agent of AIDS? Today, ExamOne is doing fourth generation HIV testing, a far cry from 40 years ago.
The early 80s also saw the "Cocaine Cowboys" of southern Florida and the Columbian drug cartels flooding the US with cocaine and other illicit drugs. ExamOne began adding cocaine screening to the urine panel, while the Minnesota Department of Insurance famously declined an insurer's application that asked about past or present cocaine use.
1990s
In 1996, a major client approached the lab to partner on their "Radical Underwriting Redesign" project. Producers continued to clamor for faster turnaround, while accountants and actuaries looked to reduce acquisition expenses without negatively impacting mortality. The insurer calculated the APS protective value for all major medical impairments and hypothesized that utilization of well-crafted tele-app interviews with targeted drill-down questions coupled with enhanced lab testing could significantly reduce APS ordering and cut turnaround times. The project was a major success. APS order ratios showed significant declines, while enhanced lab testing (lowering fluid-only age/amount limits for targeted plans of insurance) replaced the protective value of the APS. Subsequent validation of the cost/benefit studies as well as long term monitoring of mortality clearly demonstrated the strategy worked.
In just 20 years, the "kid" underwriter and the industry saw major changes and improvements that were making laboratory testing an essential tool for insurers. Do you remember how things continued to change in the 2000s and into the new century?
Our next blog post will continue with more flashbacks of laboratory testing for life insurance.