At ExamOne, our employees are committed to being a premier service provider to life insurers, while creating a positive experience for those taking the important step of protecting their families with life insurance. Each year, we recognize the hardworking employees who have been leaders in demonstrating this commitment.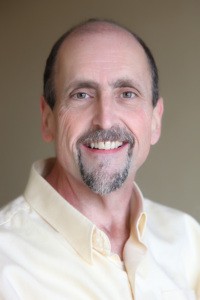 The 2015 Regional Account Manager of the Year was Jim Van Ekeren. Jim's clients and peers know him as a friendly and focused partner who goes to great lengths to provide the best service to insurers and their applicants. Part of Jim's role includes coordinating and engaging the necessary resources to streamline the application process and help our clients offer their applicants a seamless experience.
Outside of the office, Jim enjoys playing the drums and watching live music. He learned to play the drums at age 8 and you can sometimes find him playing a mini drum set on his desk to liven up the office.
In his 12 years with ExamOne, Jim says he most enjoys the interactions and helping provide solutions and resolutions. "I get to work with clients, applicants, and all the different teams at ExamOne," said Jim. "It's inspiring to see everyone supporting such an important and valuable opportunity for life insurance applicants." From working late to make sure his clients in different time zones are covered, to the friendly voice on the phone working through an applicant's question, Jim is a true example of ExamOne's goal of superior customer service.
"Jim exemplifies our company's commitment to the life insurance industry," said John Reynolds, Vice President, Strategic Solutions, ExamOne. "He's a great team player and a mentor to those around him, and his dedication to our clients supports our mission to help protect more families with the right coverage in a timely manner."
If you have had the pleasure of interacting with Jim, you have experienced his positive attitude firsthand and know he has earned the Regional Account Manager of the Year award.