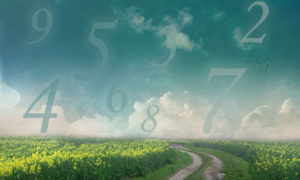 If you have been following our blog, you recently read Troy Hartman's response to an article that was previously published by Amy Radin, outlining the path to opportunity for the life insurance industry. His blog focused on what he thought was the most important point for opportunity – the applicant.
This week my focus will reflect upon another of Amy Radin's points: "In a world of big data, it's ironic that the insurance sector is one of the most sophisticated in its historical use of data, yet is late to the game leveraging big data."
Property and casualty insurers have aggressively started down this path, however their life insurance counterparts have been slow to embrace medically-based predictive models. However, as Ms. Radin points out, companies we are all familiar with, such as Amazon, Apple, and Google, have utilized data to precisely profile individual users to improve and personalize the overall customer experience.
Offering a customized underwriting approach
Every applicant is different and the more data available, the more precise the underwriting – and ultimately the consumer's coverage and premiums. Imagine a world where a consumer is able to apply for the exact amount of coverage he or she needs and pays a premium that is customized precisely to his or her risk. Gone are the days of standard age and amount tables and wide swaths of risk categorization. Consumers expect a fair, transparent process that results in an individualized policy. 

ExamOne's advanced analytics utilize laboratory testing, paramedical exams, medical history collections, and other data sources to help underwriters build a complete and unique applicant risk profile. By using a full suite of analytics, insurers are able to easily identify applicants who may pose a higher risk versus their peers in the same applicant pool.  The combination of verifiable, medically-based data sources results in the most accurate information for insurers while also resulting in the fairest cost to the applicant.
Helping protect insurers from applicant non-disclosure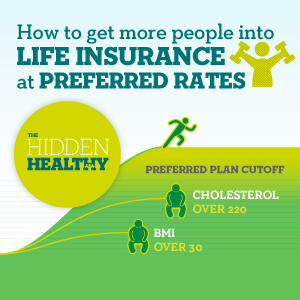 Statistics show that self-reporting is usually flawed – both intentionally and unintentionally – with recent studies showing that 15-30% of applicants engage in some form of non-disclosure.1 Some applicants may fail to disclose a health condition during the application because they are not aware it exists (pre-diabetes, hypertension, etc.). On the contrary, they can also knowingly withhold information such as their tobacco use, because they do not want to be negatively rated or declined. Our predictive modeling (Risk IQ) tool and advanced scoring models can help insurers identify some of these medical non-disclosures as well as place more applicants in a preferred pool. This infographic depicts how Risk IQ draws from multiple variables, including laboratory testing, and provides an applicant risk score. This can help insurers identify applicants who they thought may have been high-risk, but are identified as a "hidden healthy."
Using scoring to identify applicant risk
Our enhanced scoring tools can help insurers easily identify low-risk to high-risk applicants by using a heuristic approach to stratify results in three risk categories: high/moderate/low. We have exclusive access to certain prescription history databases and clinical laboratory databases, so you know you are receiving the most accurate and reliable medical data.* These scoring models are FCRA compliant and can be customized to fit your business model. 
Conclusion
Having reliable, medically-based data is important in the underwriting process and can help insurer's offer applicants the fairest price for their insurance policies. The insurance companies that are able to leverage data to build a more precise and fairly-priced insurance product will most likely be the companies leading us into the future.
Next week, Betsy Sears her view for the path to opportunity. 
---
*ExamOne requires prior written consent from insurance applicants, which appears in the HIPAA compliant authorization that is part of the insurance application. The authorization must be signed and dated prior to accessing the information.
Lanzrath, Brian J