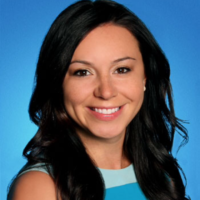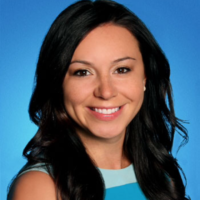 At ExamOne, our employees are committed to being a premier service provider to life insurers, while creating a positive experience for those taking the important step of protecting their families with life insurance. Each year, we recognize the hardworking employees who have been leaders in demonstrating this commitment.
The 2015 District Sales Manager of the year was Julie Kastler. Starting out as a local sales representative over 10 years ago, Julie has worked her way through several leadership positions and was recently promoted to Regional Sales Manager. She is currently responsible for managing a sales team across California, Hawaii and Texas. Julie's favorite part of her job is the ability to break out her creativity, and she is known for turning projects into fun games or contests.
Throughout her tenure, Julie has been a living example of ExamOne's commitment to the life insurance industry. "We are very invested in the relationships we build," said Julie. "Clients know that we care about this business and that we care about their success. They know we value integrity."
Julie's positivity and dedication are what most people notice first about her. Now, as a team leader, she excels at bringing the ExamOne commitment to life through her team. "Julie is hardworking and dedicated to, not only our clients, but also to her team," said Joey Grant, Vice President of Sales, ExamOne. "She has done an outstanding job of building a team and putting them in a position to be successful."
One of Julie's favorite things to do in her free time is travel. "Every year I pick a different country and take off to explore," said Julie. "It opens my mind to new perspectives and I love being out of my element in a new culture."
If you have had the pleasure of working with Julie, you have experienced her commitment firsthand and know she earned the 2015 District Sales Manager of the Year award.