How does the new Policy Express workflow differ from the original workflow?
When Policy Express was first introduced, applicants completed a straight-through process, based on general age and amount rules. With Policy Express 2.0, underwriters can receive real-time data and be more flexible with requirements on each applicant. Now instant decisions can be made or triaged to additional requirements, like laboratory testing or attending physician statements, if needed. With this more tailored option, decisions can be made more quickly and policies issued faster.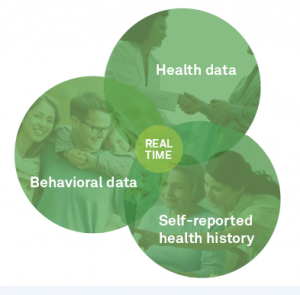 What data does Policy Express 2.0 use on the front-end to evaluate an applicant?
This new triage workflow utilizes a combination of real-time health data, behavioral analysis, and self-reported health history to build a faster and more flexible risk profile for your applicants.
Health data
Behavioral data
Self-reported health history
Applicant-level scoring
What is the benefit of triaging?
Using the real-time data selected for your specific workflow, you can evaluate each applicant individually to determine the appropriate action.  If it is determined that after the initial health and behavioral data are analyzed an applicant needs to complete additional underwriting requirements, they will proceed down the path of completing additional services as defined by your guidelines. As the applicant specific requirements are completed, the applicant pool is approved, declined or referred to underwriting.
What are common next steps after a Policy Express 2.0 triage point?
There may be no more requirements needed after the initial health data analysis. The workflow is determined by your custom guidelines; however, common additional requirements include: paramedical exam, laboratory testing, APS, and/or a Risk IQ score.
How does Risk Identifier™ work within Policy Express 2.0?
Risk Identifier can be used as a comprehensive applicant score or individualized data sources can be scored and utilized within other underwriting engines.
Does Policy Express work within my current systems?
Yes, no new software or engines are required to utilize any of the services or models.
Is this new customized workflow right for my business?
Our experts have decades of experience working with industry leaders and know what workflows generate results. Our Professional Services analysts can set up time with you to learn about and get to know you and your business model and help you determine the ideal workflow. Just complete this short form and someone will be in contact with you.
---
Meet our expert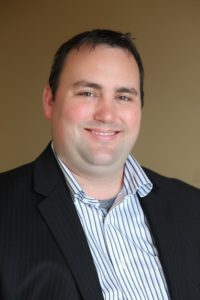 Justin Doolittle, Manager Professional Services
Justin Doolittle serves as a Manager of Professional Services at ExamOne.  He joined the company in 2002 and is responsible for collaborating with our partners to design strategic solutions and custom services. He has also held various roles under our Teleunderwriting division that consisted of developing, managing, and supporting workflows for Teleunderwriting and other call center services.