At ExamOne, our employees are committed to being a premier service provider to life insurers, while creating a positive experience for those taking the important step of protecting their families with life insurance.  Each year, we recognize the hardworking employees who have been leaders in demonstrating this commitment.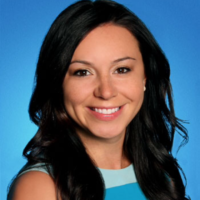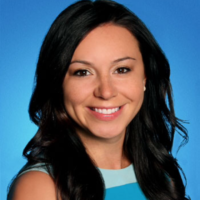 Julie Lewis | 2016 District Sales Manager of the year award
Julie started as the Cleveland, Ohio sales representative 11 years ago.  She moved up into an area sales management position overseeing the Midwest and then moved across the country to her dream city of San Diego, CA. Over the years, she worked her way up into her current role as a regional sales manager for the West Coast.  Julie oversees twelve sales representatives in the states of Hawaii, California, Arizona, Texas and Missouri.  Julie has quite the passion for new projects that better our company and improve the way we operate and communicate more efficiently. "I love mentoring others, working with CRM tools and other projects to help both our sales representatives work more effectively, therefore servicing our clients in the best way possible" said Julie.
Julie puts a lot of pride into her sales team. When interviewing new sales representatives to hire, she always tells them that the number one quality is someone who cares about their client's business. "I convey to them that anyone who joins my team and our company has to be committed to the client's success and their business" said Julie. She feels strongly about her commitment as a regional sales manager and believes in treating our clients with care and the utmost importance, instead of just as a number.
"Smile, it costs nothing but creates so much" by Dale Carnegie is Julie's number one quote. Her smile and personality really shine through and prove that she is an asset to the company and a team player. "Julie is a valuable member of the ExamOne organization. Her hard work and dedication is an example for all employees" said Joey Grant, Vice President of Sales. "She is always willing to help her team and looking for ways to make sure that the sales team is successful."
In her free time, Julie loves to travel.  Every year she picks a new country to explore and so far has been to seventeen countries. This year her and her husband will be visiting New Zealand. Julie loves trying to learn new languages, taste ethnic food and experience new cultures. They keep a big photo wall in their living room and their goal is to make that wall bigger each year.