Last month, we featured our examiners who have "saved the day" during the life insurance application process. The personal interaction associated with health exams often makes examiners the "face" of ExamOne for the life insurance applicants. Now, we want to acknowledge more employees who could be considered the "ears" and "voice" of ExamOne.
Meet some of the dedicated customer service, sales, and operations employees who listen and talk to applicants and clients every day.
It's a team effort in Fairfax, Virginia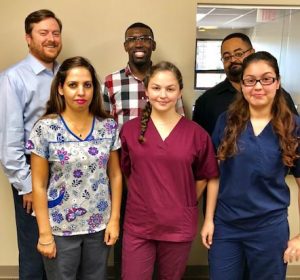 Several separate nominations were received for employees working out of our Fairfax, Virginia ExamOne office.  "Everyone at the office does a fantastic job," read one of the entries. Specifically, our Branch Manager DeAnte Adams, Customer Service Representative Yudith Ayala, and Sales Representative Tim Hershner received accolades.
"DeAnte is one of the most responsive people I've worked with. He provides his cell phone number to all agents and agency staff to reach him at any time." – Life insurance agent
"My exam with Yudith could not have been easier. I really appreciate ExamOne's flexibility and service! Thank you for making this exam happen with such efficiency and courtesy." – Life insurance applicant
"Tim spends countless hours meeting with agents, listening to feedback. He tries to always accommodate the needs of our customers, no matter what. Because of this attention, we have heard lots of compliments from his clients. It also helps to keep applicants happy and moving forward with their policies. He will always take your call so he can quickly work to resolve any issues."– Kellene Egan, Operations Manager
On-call customer service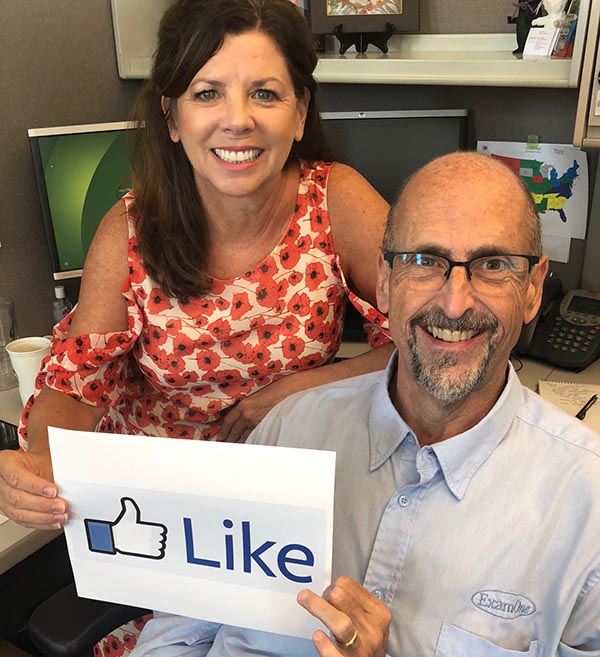 Applicant and client needs don't always stop at 5 p.m. We received examples of employees "saving the day," or more accurately, "saving the night" when they went above and beyond after hours.
"I got a call on a Friday at about 10 minutes before 5 p.m. from an agent who needed an exam done that day. Branch Manager Brittany Sims juggled her schedule to get the exam done herself. She demonstrated unbelievable dedication to accommodate the agent's and applicant's request." – John Ferguson, Sales Representative
"An issue came in after business hours via our Facebook page. Our Regional Account Manager Jim Van Ekeren, works later hours to be available for many of his clients on the West Coast. Since he was still in the office in the Midwest, he researched the situation and contacted the client's Strategic Account Manager Carla Wiseman. The client was contacted that evening and provided an update. Our responsiveness and personal attention were greatly appreciated by the client." – Andrew Patch, Marketing Manager
Life Insurance Awareness Month is focused on helping more families be protected with life insurance. However, it takes the behind-the-scenes dedication from our employees all year long to make their protection a reality. Thank you to our employees who play vital roles in helping give families peace of mind with life insurance coverage.
See more photos of our dedicated employees and some of the ways we celebrated their commitment to clients during Customer Service Week this year.