Ever wondered what goes into the laboratory testing process once you refer an applicant to ExamOne for specimen collection? The first step in the laboratory testing process, known as the pre-analytical phase, is often taken for granted, but is an important step in ensuring specimen integrity and timely test results.
Specimen Collection
An examiner will arrive at an insurance applicant's home or place of business to complete the examination. During this time, specimens will be collected, paperwork completed and signed.
There are four types of specimens that may be collected from an applicant:
· Blood collection
· Urine collection
· Dried blood spot (Fingerstick) collection
· Oral fluid collection
Once the appropriate specimens have been collected, the examiner will label all tubes accordingly and verify that the barcode labels applied and the name on all the tubes match. They will apply tamper-proof tape to the urine tube as well.
Centrifugation
Typically, the examiner transports the specimens and all the paperwork for an applicant back to their office for the centrifugation of the blood sample. Centrifugation separates the cells from the serum and the serum is then poured off for testing.
Timely centrifugation also prevents glycolysis and potential hemolysis. Glycolysis is the breakdown of the simple sugar, glucose. Hemolysis is the destruction, or lysis, of red blood cells caused by delayed centrifugation, extreme heat or cold, or difficult blood draw.
A big advantage of the in-center examination is that centrifugation occurs immediately after the samples are collected – eliminating transportation time and glycolysis and hemolysis of the specimen. ExamOne studies have shown that applicants chose an in-center exam over a mobile exam nearly 50% of the time when it is offered.
Processing
The examiner will gather the specimens and all paperwork for an applicant and send it via overnight courier to the ExamOne laboratory. When the specimens are received at the laboratory we complete the following steps:


During the chain of custody process, we verify the following components:


Once specimens have processed in the laboratory, they are retained for a period of time depending upon the type of sample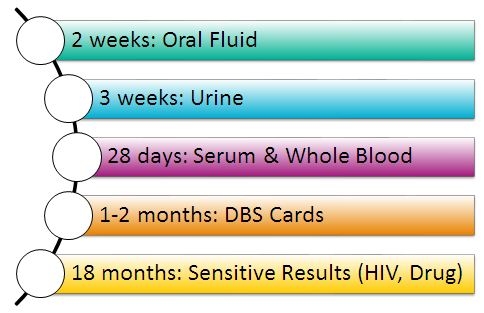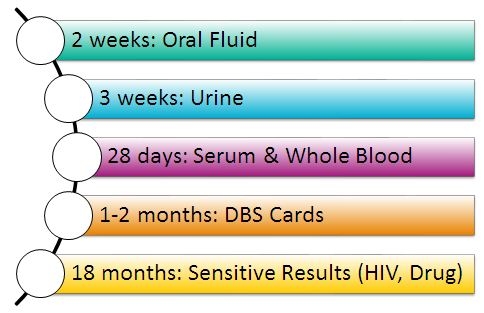 Every step in the collection and processing of a specimen is vital in providing timely and accurate results. At ExamOne, we are striving to achieve a new quality standard for the healthcare industry.
For more information, follow our blog as this is the first in a series of blogs dedicated to providing information on laboratory testing and how it affects your insurance applicants.