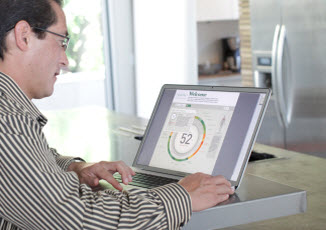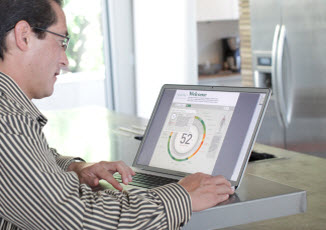 Today, more than ever, concerns about growing healthcare costs are influencing people to lead healthier lifestyles. With this intensified motivation for better health in mind, we have a service that will increase your applicant's awareness of his or her current health status.
Online Lab Results
Applicants whose specimens are tested at ExamOne can register on our website and receive notification when their online lab results are ready. These are just a few of the benefits of working with ExamOne for your life insurance examination needs:
Engage Potential Customers
At ExamOne we offer Inside Look, an online portal that not only gives applicants the ability to view their lab results online, but to assist applicants in gaining an understanding in their current health status. Inside Look gives you the opportunity to strengthen relations with your client and provide a value added benefit to your policyholders.
Convenient Online Access
Once laboratory tests are complete, applicants receive notification to view their online lab results. All information is provided in a straight-forward, easy to understand manner; both graphically and in a simple list. Results can also be sorted by body systems, such as heart, kidneys and liver. Additionally, results can be sorted by "out of range" to help applicants easily identify any areas of concern. Profile information can be managed online and results can be saved in PDF format or printed; allowing applicants to easily share test findings with their physician(s).
Receive Results Quickly
By delivering online lab results through our secure portal, we're able to provide some of the fastest consumer access to laboratory tests in the industry; thus giving applicants the opportunity to learn more about their health status.
Interested in learning more about the life insurance examination process and how your business can leverage online lab results? Click here to be contacted by a local sales representative for more information on Inside Look, or watch a short video about the tool.