The new ExamOne Portal has many exciting features that help our clients manage their business more efficiently.  One of these features is the ability to add multiple users on an account with each user receiving unique login credentials.  Whether it is an agency with multiple case managers or an agent with an assistant, the ExamOne Portal makes it easy to add users and permissions to your account.
There are several benefits to each account user having unique login credentials for access to the same account, but one of the most important benefits is security.  We take great measures to assure that your information is protected with the highest level of security.  Allowing each user to have their own unique login enables ExamOne to track user activity and also gives the agency and/or agent the ability to disable users within seconds.  If an agency or agent user leaves the company, his or her login credentials can be easily disabled giving the agent/agency peace of mind their information remains secure.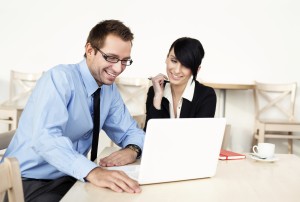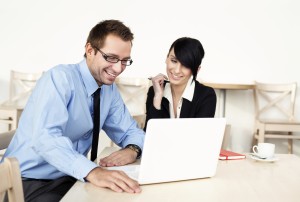 Getting registered on the ExamOne Portal and adding users is a breeze.  To register visit the Portal and click "Register with ExamOne".  Next select whether you are registering an agency or as an agent.  Tell us about the agency or yourself by completing the information section.  Once the registration process is complete you will receive an email with your username and a link to reset your password.  Now you are ready to start using the ExamOne Portal.
Once you are logged into the ExamOne Portal you will see an Administration page.  The administration page contains all of the agency or agent information.  This is also the page where users can be added and disabled.  To add a user simply click "Add User" and complete the information section with the user's information.  The new user will be sent an email with their unique username and a link to reset their password.
The ability to manage multiple users on one account is just one of the many exciting features the new ExamOne Portal has to offer.  We are excited for you to start using this system.  If you have any questions or need help please reach out to your local ExamOne representative.