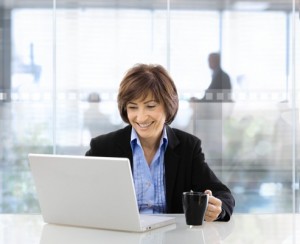 The new ExamOne Portal has a fresh feel with great user-friendly functionality. The customizable dashboard has made it so much easier for agents to stay on top of everything. They are able to choose what information they want to see upon log in and pick where they want it displayed. Agents can see  recent orders, Loyalty Points and even their saved searches all on their personalized home page.
By having all of their recent orders visible under the Open or Completed Orders "mini screen," agents can quickly check to see if an exam has been completed. Agents can also click on their applicant's name to view their order and any additional details attached to their case. Gone are the days of hunting around for what they need. Less time behind the computer and more time in front of the applicant!
A favorite new feature is the newly improved ScheduleNow. One of the enhancements added was examiner travel time. This automatically determines the length of time needed for examiners to get from one appointment to the next, therefore reducing tardiness of examiners to meet with applicants. The new scheduling system also incorporates a live map to show agents and their applicants a visual of the proximity of their home or work to ExamOne's Patient Service Centers. This helps decide where the most convenient place is for applicants to have their insurance exam performed.
Agent have busy days attending industry meetings, calling potential applicants and helping current applicants continue to protect their families. ExamOne created this one-stop shop to help simplify the agent's day. This makes it easy for agents to stay involved with the application process, while also allowing them to effectively perform other functions of their job.
To learn more about these (and more) new features on the new ExamOne Portal, reach out to your local representative, or go to https://portal.examone.com to get signed up today!