At ExamOne, our employees are committed to providing premier service to life insurers, while creating a positive experience for those taking the important step of protecting their families with life insurance.  At our annual convention earlier this year, a few of those committed individuals were recognized for superior service to our clients and applicants in Canada.
Raj Nimkar | 2016 Canada Ambassador award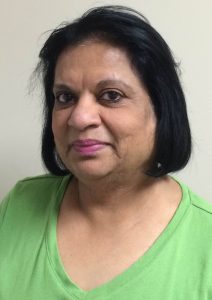 Raj Nimkar began her career with ExamOne in 1989.  As Director of Client Services for Canada she interacts with many different departments within the industry.  Raj enjoys working with a variety of clients from medical directors, chief underwriters, to agents and support staff.  "It gives me great satisfaction when I am able to resolve situations and help in any way," said Raj.
The Ambassador award was awarded to Raj because she is someone who exemplifies dedication to customer relationships.  "Customer service is all about building relationships.  I have worked with four generations of underwriters and I enjoy educating them about our business," said Raj.
"I always believe that a happy customer is a repeat customer." – Raj

One of Raj's favorite quotes is from Mahatma Gandhi, "a customer is the most important visitor on our premises, he is not dependent on us, we are dependent on him.  He is not an interruption on our work, he is the purpose of it.  He is not an outsider on our business, he is part of it."  This quote encompasses Raj's attitude towards her clients.  "Raj is a valued associate who is beloved by our internal teams and our clients," said Paul Walker, Director of Operations.  "It is common for clients to take the time and compliment her and her staffs' efforts."
In her free time, Raj loves to travel and learn about different cultures.  Her dream is to visit all the wonders of the world.  She also enjoys cooking and watching The Young and the Restless.
Chantal Galarneau | 2016 International Producer Representative of the Year award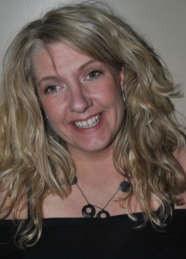 Chantal Galarneau joined the ExamOne team over 13 years ago.  Before starting her career with ExamOne, she dedicated 27 years to the life insurance industry.  In her current territory of Quebec, Chantal focuses on paramedical sales to agents and brokers.  She also participates in carrier and industry events across the province.
Chantal was recognized as the International Producer Representative of the Year because she embraces the challenge of winning business from the competition.  Chantal says she almost "never takes 'no' for an answer"  — which is evident in her persistent attitude.
"I am readily available to my clients and enjoy helping them resolve problems and offering solutions to clients and applicants." – Chantal
"Chantal brings a wealth of knowledge and value to our customers," said Matt Bartkowiak, District Sales Manager.  "Coupled with her passion, personality and drive, she brings a level of service that is second to none."
Chantal partakes in numerous activities including softball, tennis, motorcycling and summer sports.  She also enjoys spending time with her deaf cat that she adopted from an animal shelter.  Chantal will soon have her hands full with the arrival of her grandchild in September.
Ruby Tapang | 2016 Growth Accelerator Award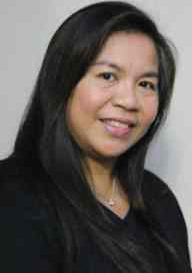 Ruby Tapang started her career with ExamOne as a Customer Service Representative six years ago.  She was very involved in the day-to-day activities which included working with local examiners, collecting specimens and doing paramedical interviews for clients, as well as interacting with insurance advisors on a daily basis.  She has now grown her career within ExamOne as a local sales representative in Calgary.
Ruby's dedication to her new role is one of the reasons she was recognized with the Growth Accelerator Award.  "Working with people has always been one of my passions," said Ruby. She excels in her connections with different clients. "We are here to provide constant support with a personal touch," she stated.
"We create trust and build rapport."- Ruby
"Ruby has an infectious personality that always puts a smile on your face. She is committed to providing world class service to our clients," said Matt Bartkowiak, District Sales Manager.  Her favorite quote that she likes to try to emulate at work is, "It is literally true that you can succeed best and quickest by helping others succeed," by Napoleon Hill.
When she is not in the field winning business, Ruby is very busy being a wife and mother to five boys. She also makes time to play a little tennis or swim laps in the pool.

If you have had the pleasure of working with
Raj, Chantal or Ruby, you have experienced the
drive and dedication that earned them this recognition for their accomplishments last year.