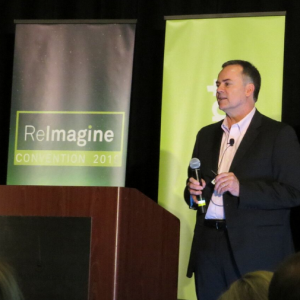 Reflect, recharge, reinvent. These were key themes at the 2018 ExamOne Convention which took place in Kansas City, February 12-14. More than 270 ExamOne associates gathered to learn about the company's direction in 2018 and the message was simple: customer focus, innovation, urgency, and respect are key priorities as we move forward in a changing market.
"Our success is dependent on our ability to help our customers and employees succeed," ExamOne President, Stuart Smith, said as he kicked off his first convention. "We must move with deliberate speed, focus on solutions, and embrace change."
Stuart also shared his personal work philosophy of "work hard, be kind, give thanks" and that attitude was contagious throughout the meeting, as colleagues engaged in impromptu discussions during breaks and in between meetings sharing ideas regarding current and upcoming opportunities and initiatives.

Attendees expressed some of their "recharged" feelings in a post-convention survey:
"This is what I call my yearly pep rally. It gets me fired up just knowing we can do what we need to."
"Love hearing and seeing how energized everyone is, this is a new year with a new direction."
"Honored to work with such hard-working, dedicated, and passionate people."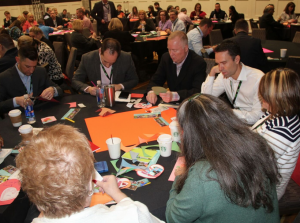 During their time together, employees heard from other members of the leadership team as well, clients and the convention's key note speaker, Zane Wilemon, Executive Director of the Ubuntu Foundation. This year, ExamOne partnered with the Ubuntu Foundation, which creates meaningful jobs and implements pediatric health and educational programs in Kenya. Zane's message addressed the importance of taking the time to reflect, recharge, and reinvent in order to reimagine one's life, love, and work. Attendees then showed their creative side by making Valentines for each of the children at Ubuntu's Special Needs Center in Maai Mahiu, Kenya.
After a final night of recognizing our top performers and team successes from 2017, employees returned home with a clear understanding of ExamOne's vision of focusing on customers and employees in order to succeed and achieve our goals this year.