In our industry, we all share a common goal of protecting families. And the more closely we work with applicants, the more personal that goal becomes.
If you're a broker or direct marketer, you know this all too well.
After all, applicants put their trust in you to guide them through one of the most personal decisions they'll ever make – how to provide for their families after they're gone. They're relying on your expertise to give them peace of mind.
And throughout the application process, you get to know your clients. You learn about the lives of the families you're helping to protect. You realize first-hand that this business isn't just about selling policies…
…It's about securing futures.
At ExamOne, we not only value your business – we value your relationships with your clients. And we recognize the important role we play in strengthening those relationships. A positive exam experience will inspire clients' confidence in doing business with you… and in choosing you to help secure their families' futures.
ExamOne's goal is to serve as a trusted partner for brokers and direct marketers throughout the insurance examination process. That's why we are dedicating a new resource section on our blog to you.  We'll show you how we can help even more.

This new resource will help you:
-Learn about the innovative tools and services we've designed to cater to your business needs,
-Get to know the dedicated team members who will be there for you every step of the way, and
–Discover ExamOne's commitment to providing the highest-quality paramedical services in the industry.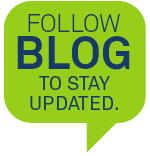 Can't wait for our next post to learn more? Connect with our brokerage and direct marketing experts.