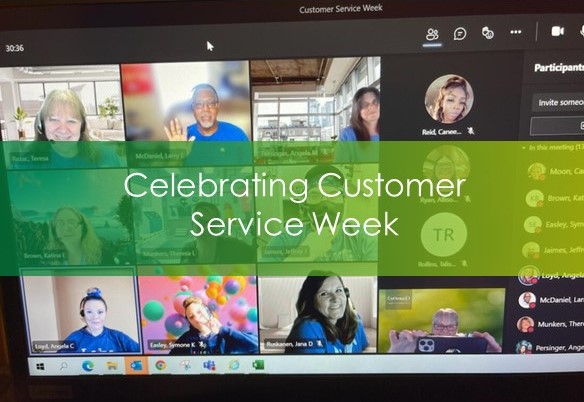 "It is an honor to celebrate and appreciate our Customer Service Groups. They play such vital roles within our company. These dedicated teams provide solutions and friendly assistance to our clients, consumers, and colleagues. Thank you!" – Subu Ramachandran, President of ExamOne
Each fall, we celebrate the Customer Service Groups (CSG) as the smiles behind thousands of calls and emails every day. This year, our teams in Lenexa, KS, and San Diego handled more than 500,000 calls and processed thousands of emails. We appreciate them, and all our employees on the frontlines or behind-the-scenes, making a difference every day.
"When a person knows that you are truly listening to them and really want to make a difference, you gain their trust and respect. They will remember that you were the one that helped them and put a smile on their face. Then, the reward to our Customer Service Group team is knowing they make a difference."
– Teresa Rezac, Group Lead, Solutions Center 
In addition to our helpful CSG, ExamOne clients have access to easy customer service online. They can check case status or place paramedical exam orders at ExamOne.com. ExamOne is committed to providing the answers to clients' and applicants' questions on the phone and online.