What I learned from my ride-along with an ExamOne mobile phlebotomist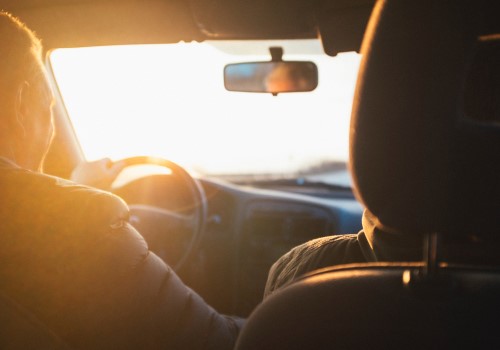 The paramedical examination is where we touch the client, literally. It is the ExamOne promise manifest, the moment when all of the hard work and collaboration across the entire organization comes together and takes shape.
Our mobile phlebotomists are the face of ExamOne. They are likely the only ExamOne employee that applicants and patients ever meet, and these interactions are very personal — whether the exam takes place at the applicant's or patient's home, at their place of work, or at one of our paramedical service centers. Our examiners are not only representing ExamOne, but also the insurance companies, clinical research organizations, and healthcare providers we service.
In starting my role as executive director of operations, it was important for me to learn all aspects of our day-to-day business, across all roles. I had the opportunity to go on a ride-along with one of our mobile examiners, Tom Rush.
I learned so much on that day, I came back so inspired and so empowered.
These are a few things I learned from this experience:
Customer service is a team sport – It takes a village. Customer service starts well before the examiner rings the doorbell to begin a collection. We are committed to supporting our examiners and setting them up for success. Was the scheduling process convenient? Did the patient receive text confirmation?
Every event is important – From life insurance application examinations to emergency on-site drug testing and mobile phlebotomy collections for clinical trials – our examiners support so many different kinds of clients. Each have their unique needs and requirements, and each are equally important.
Being a Quest Diagnostics company sets us apart – Consumers usually already know the Quest brand and reputation as a leading laboratory. For life insurance applicants, having access to their laboratory results is a unique benefit. Our examiners are sure to remind our life insurance applicant that they can print their results and take it to their doctor.
Communication is key – It is important to set expectations. Our examiners talk our applicants and patients through each step of a collection. Taking as much care as possible during every interaction.
During my ride-along, one of our applicants was pregnant, and she was a little apprehensive when she saw the 3 vials for the collection.
Tom took the time to make sure she was comfortable and let her know that he only needed 2 vials, the third was extra in case there was a mechanical malfunction. Our examiners are anticipatory and compassionate. Again, they are the face of not only ExamOne, but the clients we represent.
You meet people who care – We have the privilege of serving people. The people who are buying life insurance are taking on a financial commitment to protect their loved ones. The exam process experience needs to be executed with care and professionalism because it's a reflection on our clients. Satisfied consumers are more likely to continue with and complete the process.
This ride-along helped me understand the perspectives of our examiners, clients and consumers. In order for ExamOne to achieve operational excellence, it is critical that we have a deep appreciation of the life insurance applicant, consumer, and patient journeys. These insights are critical to offering the best mobile network in the United States. We are investing in our network capacity and growing our access points across mobile, branches, and paramedical service centers. This investment in our network will deliver improvement on turnaround time, as well as increase available appointments, increase completion rates, and enhance quality.
We provide applicants and patients with a pleasant and convenient exam experience, and that is reflected in our survey scores and applicant feedback.
To find out more about our paramedical services and national examiner network of mobile phlebotomists, visit MyExamOne.com.