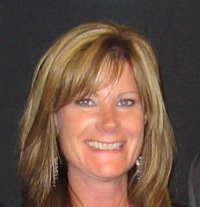 As the Director of our Electronic Data Collections Center, Kathy Willms is committed to ensuring our interviewers provide the best applicant experience possible. Your applicants have made an important decision to move forward with the life insurance process and they are providing personal information to someone they have never met over the phone. It is our interviewers' job to make your applicants feel comfortable during this part of the process.
To ensure our interviewers are meeting the highest of expectations, a dedicated quality team reviews the interviews and grades the interviewers on a series of components. This helps keep the interviewer accountable for their role in the process and helps the supervisors coach interviewers if/when needed.
Additionally, Kathy is committed to ensuring we have an acceptable turnaround time. Her team knows the application process can be time sensitive and they want to do their part to complete this portion of the process as quickly as possible.
To date, nearly 900,000 interviews have been completed in the call center. "I'm proud of our interviewers and the job they do," said Kathy Willms. "They work very hard to provide exceptional service to each insurance applicant who completes their interview with us. We wouldn't be able to do this without their commitment."