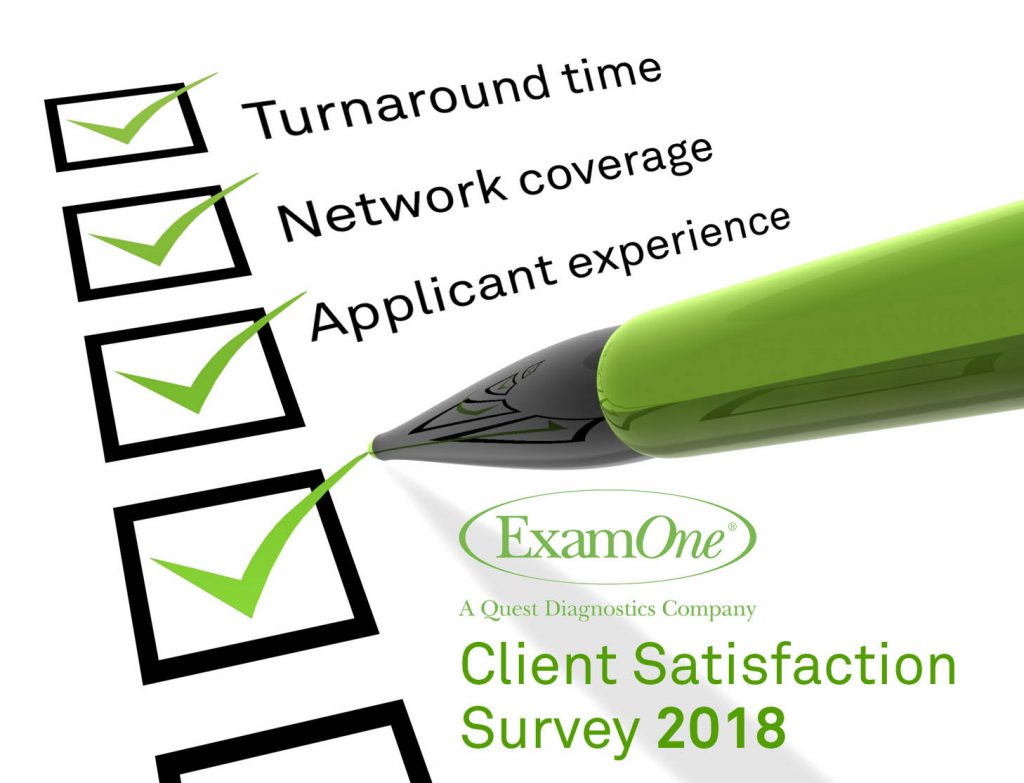 Throughout the past year, ExamOne has been changing. We've taken steps to ensure we are focused on the right thing—you, our customer. We also established a new mission to empower your decisions with health-based insights, a mission we believe supports both insurers and applicants on the journey to protecting more families with life insurance.
In August, we conducted a national customer survey. Our goal is to better understand our customers' experiences across all interactions with our company. We found that our mission of empowerment works both ways. Now, we are using the insights you shared with us to empower the decisions we make next in order to continue serving as a valuable partner to you.
How we can serve you better
Your feedback helped us identify three key areas where we can create a better experience for our customers: turnaround times, network coverage and scheduling, and applicant experience. Here is a brief overview of how we plan to address the opportunities you highlighted.
Reduce turnaround times

We are assessing our workflows and systems to identify ways we can improve turnaround times.

Improve network coverage

At the end of October, we are expanding our exam center network to hundreds of additional locations to provide you and your applicants more appointment options. We are also working to enhance our scheduling platforms and processes to simplify the scheduling process and increase availability. We will share details on these initiatives in the next few issues of our Insight newsletter.

Enhance applicant experience

In addition to our quality management programs that monitor examiner performance, we are analyzing and focusing our tools and programs to help reduce reschedule rates.
As these action plans continue to develop, we will share progress and next steps with you directly.
Thank you to everyone who completed our first customer survey. We appreciate your honesty and passion. The survey will be offered each year and we are excited about hearing your feedback.