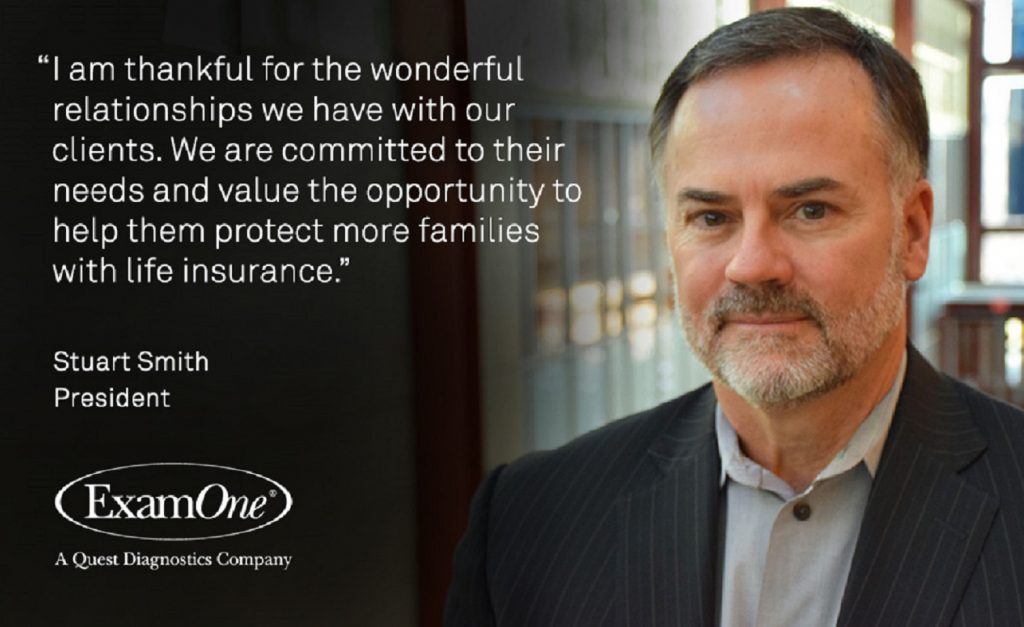 Throughout this year, ExamOne has been changing. We took steps to ensure we focus on the right thing— you, our customers. Recently we conducted a national customer survey. Our goal is to better understand your experiences across all interactions with our company. Your feedback reassures me that you want us to succeed together.
Open communication like this helps our relationships and partnerships grow. Many of you have worked with us for decades, and I greatly appreciate your loyalty. We honor this commitment by striving for excellence every day. As we all adapt to industry changes, we stay dedicated to you. Above all, we are committed to providing you solutions and insights to empower the best decisions for your business.
Now, during the holiday season, is the perfect time to share our company's – and my personal – gratitude. I am proud to be part of an organization full of dedicated and customer-focused individuals who are working towards common goals. Thank you again for another year of partnership. We look forward to continuing our success together in 2019.