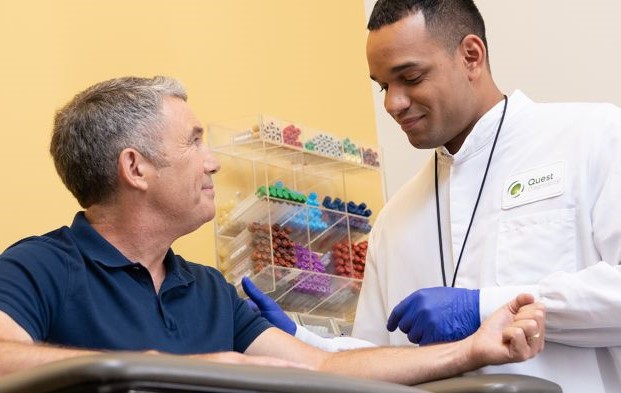 According to PwC Future of Customer Experience Survey, nearly 80% of American consumers point to convenience, friendly service, and speed as the most important elements of a positive customer experience. At ExamOne we monitor these customer experience drivers with our life insurance applicant satisfaction survey. Analyzing and sharing these results allow us to improve our processes and be more transparent with our clients about our performance.
This year's survey results through June show that the majority of respondents were satisfied with their experience with ExamOne. Year-to-date, ExamOne's CSAT is 93% (on a scale of 100). While CSAT scores vary by industry, a good score will typically fall between 75% and 85%. According to the American Customer Satisfaction Index, an organization who benchmarks customer experience across industries, the life insurance industry average CSAT is 78%.
Consumer convenience
Respondents report that the main driving factor of where to have their exam performed is convenience with more than 50% stating they chose the location because it was "most convenient for me". By providing more choices of exam locations, including 110 regional offices, 1,600 Quest Patient Service Centers performing life insurance exams, and 5,000 mobile phlebotomists who can complete exams at applicants' homes or offices, consumers are more likely to find a convenient option for their lifestyle.
"The examiner who came to my home was courteous and professional. She was a great representative for your company." – life insurance applicant
"I have never had a more pleasant experience at a Quest facility. The staff was amazing, friendly, and courteous. The examiner was the best. I will recommend this location to everyone that needs to get an exam done." – life insurance applicant
Friendly and timely service
Friendly service is also an essential element of the life insurance exam experience. Our survey shows that our examiners have remained consistent in their commitment to superior level of service with 98% respondents reporting that "the examiner was courteous and professional." The results also show that we don't keep our consumers waiting with averaging 95% reporting that the appointment and/or the examiner was "on time".
"My husband and I were in and out of the ExamOne office in less than 30 minutes. The examiner was professional, friendly, and efficient. She made the process easy and quick." – life insurance applicant
ExamOne's scheduling platform also makes booking exam appointments faster and easier. Applicants can make an exam appointment directly online at an ExamOne office, Quest Diagnostic exam center, or with a mobile examiner. The experience is enhanced with non-marketing automated text messages from ExamOne during the paramedical exam process. Applicants are texted key details like order confirmation, appointment reminders, and information on how to prepare for the exam.
"The experience was professional and friendly. The entire process from start to finish was easy and painless. It was also a pleasure working with our examiner. I was very impressed by his knowledge, patience, and caring demeanor. I greatly appreciate everyone's efforts and attitudes." – life insurance applicant
Driven to high standards
Monitoring survey scores and feedback help guarantee the most important customer experience expectations are met and exceeded. ExamOne is driven to perform to the highest standards, so consumers are satisfied with the exam process and location, our phlebotomists' service, and any other interactions they experience with us during the life insurance application journey.
To find out more about how we help ensure a positive life insurance applicant experience with education and resources, visit MyExamOne.com.