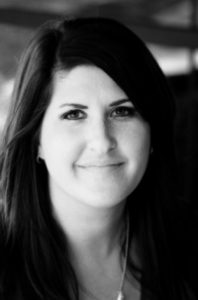 At ExamOne we're committed to helping protect loved ones with life insurance. Our employees are a crucial element in our success. Each year, we recognize the efforts of the hardworking employees who are proven leaders in demonstrating our commitment to the life insurance industry.

We recently connected with each winner to learn more about them and what it takes to become successful members of the ExamOne team.

Shelby Hildebrand
Award: Regional Account Manager of the Year

Time with ExamOne: 15 years

What's the most rewarding part of your job or what do you love most about it?
Meaningful connection with customers and team members is the most rewarding part of my job. Understanding their needs and executing to expediently provide more than expected. Representing ExamOne as a customer-focused and "customer first" organization. Being a person our customers and team know they can count on!

What's one unique strategy that helped you win business or serve our customers in 2018?
Communication is everything! Expedient, reliable, and consistent communication. Our customers deserve to feel confident that when they've brought something forth, I'm seeing it through to the fullest and with the highest priority.

In addition, I observe trends and serve as the voice of the customer internally: advocating needs, escalating issues, providing input into the development of new features, providing solutions to customer partnership development, retention and expansion to increase profitability and growth for both our customers and ExamOne.
---
Favorite quote or saying?
"Go out on a limb, that's where the fruit is. " –Advice from a tree
"In every situation, in every interaction, in every day – be a noticer of the good. "

---
What do you like to do in your free time?
Spend time with my family; husband Bryan and three kids, ages 10, 8, and 4. We live on a lake which makes for lots of fun swimming, fishing and playing. We enjoy camping and trips to the desert for off-roading adventures!

What leadership thinks: "Shelby is an excellent communicator with ExamOne customers. She is detailed, highly organized, and fun to work with. We have several customers who come back to us and say how much they enjoy working with Shelby. That's exactly what we need from the Account Manager position." – Joey Grant, Senior Vice President of Commercial Sales