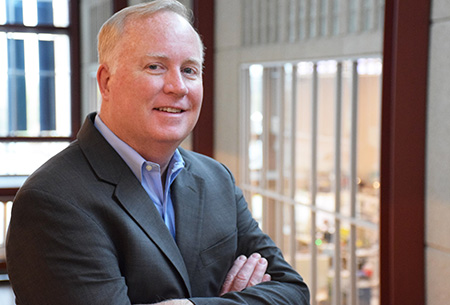 COVID-19 accelerated enhancements in the life insurance industry involving how we collaborate with client partners, vendors, and professional peers – ultimately benefiting more people and organizations.
ExamOne's John Reynolds, Senior Vice President of Health Data Insights division for ExamOne, has been active in the life insurance industry associations for more than 30 years. The pandemic drastically changed how these professional groups connect and network. However, the dedication it takes to give of your time and knowledge to help enhance our industry has not changed – perhaps increased.
"There is so much experience and expertise in our industry. I am thankful that this collective group collaborates amongst peers and partners, across organizations. We have proved that by working together to face our shared challenges, we have kept the life insurance industry moving forward with innovation and technology. Thank you to everyone who lends their time and talents to our industry organizations and committees. Ultimately, we all will benefit from the pivot none of us could imagine." – John Reynolds
We've adjusted to Zoom meetings and virtual conferences, with ExamOne employees continuing to actively work with industry organizations by developing educational programs, serving on boards and committees, and presenting on webinars. Recently, our teams were able to connect in-person at the LIDMA and NAILBA 2021 conferences. Real-time health data was a popular theme at those events and John and our teams are regular presenters on the topic.
"It's been encouraging and exciting to connect with clients face-to-face at recent industry events. Our teams are actively sharing how our solutions are enabling clients to work smarter. From our expansive exam options to our scheduling solutions and data offerings, carriers and producers continue to look to us as a valued partner. I'm thankful for the opportunity to help to build our business and create new opportunities and growth, " said ExamOne President Subu Ramachandran.
The industry is changing and innovating quickly. However, the strong tradition of collaboration and partnerships remains the same.