We gathered stories and words of gratitude to show our appreciation for the roles so many people play in helping protect more families with life insurance. We are grateful for the collaboration within our industry. Many advancements have come from group efforts involving client partners, vendors, and professional peers – ultimately benefiting more people and organizations.
ExamOne's John Reynolds, Senior Vice President, Strategy & Business Development, has been active in the life insurance industry associations for more than 20 years. He knows the dedication it takes, above and beyond your 9-to-5 job, to give of your time and knowledge to help the greater goal of continually enhancing our industry.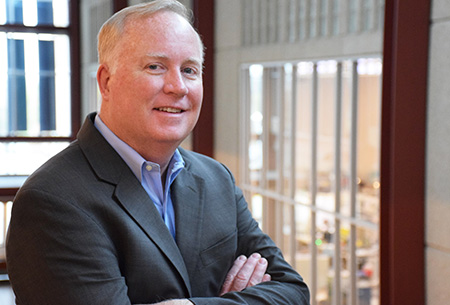 "There is so much experience and expertise in our industry. I am thankful that this collective group collaborates amongst peers and partners, across organizations. We recognize that by working together, we will help keep the life insurance industry moving forward with innovation and technology. Thank you to everyone who lends their time and talents to our industry organizations and committees. Together, we are making changes." – John Reynolds
Many ExamOne employees work hand-in-hand with industry peers by being actively involved in organizations – such as NAILBA, AHOU, LIDMA, and NAIFA. Whether it's developing educational programs, serving on boards and committees, or volunteering at industry events, our people continually strive to contribute to these associations, and our industry, with their knowledge and expertise. Find out more about our involvement.